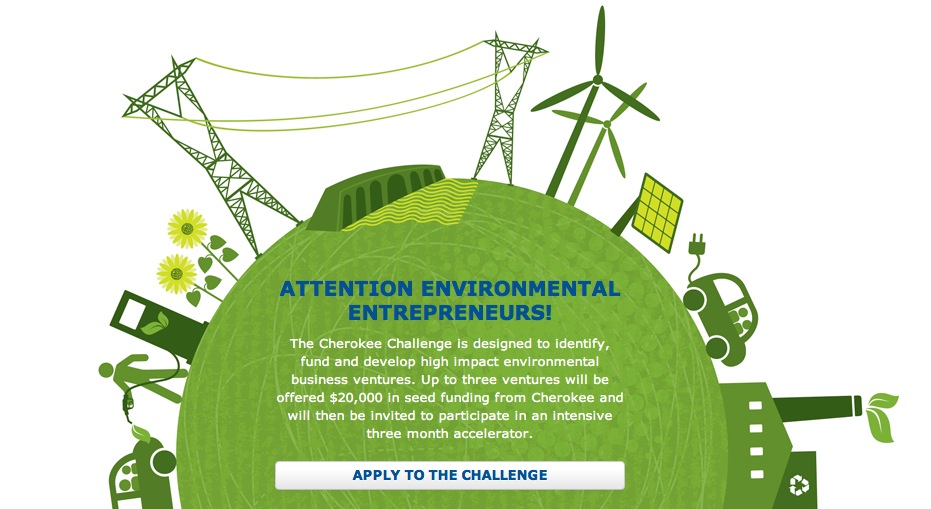 Raleigh, North Carolina's Cherokee Challenge has accepted its second class of high impact environmental ventures for its latest three month summer accelerator program. The investment company is offering $20,000 seed funding to each of the three startups participating in this year's program, whose green projects include a gamified energy conscious mobile app, an environmentally friendly shoe company, and an improved waste disposal system set to revolutionize the porta-potty industry.
iOS application JouleBug is aiming to change the way users look at all the small ways they can be saving energy every day. With so many innovative energy improvements waiting down the road, the company decided to take action now, creating an app that makes people more aware of how they could be saving both time and money by changing certain habits in their everyday lives.
JoueBug effectively gamifies the process of keeping up with green improvements around the house, like switching out standard bulbs around the house with compact fluorescent lights or not buying bottled water, earning users badges and points for the improvements they make each day. The service even tallies your savings so you can see just how much of an impact each of your small changes are making over longer periods of time. The company has also implemented social sharing in order to foster a sense of competitiveness between its users.
LoveYourFootprint (LYF) Shoes, an environmentally friendly brand of shoes designed by Raleigh Warehouse District's Gamil Design firm, is set to launch sometime in 2014. According to the spare product website, the company is "rethinking the process of how shoes are made and sold" by focusing on bringing jobs back into the United States and additionally eliminating the toxic shoe manufacturing processes used by overseas factories. LYF estimates that less than three percent of shoes purchased in the US are made on American soil.
The final project participating in this summer's Cherokee Challenge accelerator is Sanitation Creations' waterless and odorless solution for the modern day porta-potty, called the Dungaroo. The company is aiming to revolutionize the unpleasant experience of entering a remote bathroom facility by making it far more hygenic and environmentally friendly.
"Current porta-potty experiences range from abhorrent to barely tolerable," admits the company. "Call us idealists, but we want customers to love going to the bathroom."
Sanitation Creations founder and CEO Liz Morris came up with the idea for a superior portable toilet while attending the University of North Carolina as a graduate student in 2009. Morris came up with a toilet that would not only cut down on water usage by doing away with it completely, but also eliminate odors by sealing deposited waste into specially designed bags. The Dungaroo's waste disposal process is environmentally friendly, allowing these bags of waste to be later turned into either fertilizer or bio-gas. One of the biggest advantages of Morris' porta-potty solution is that it can be easily retrofitted onto any existing outhouse.
The Cherokee Challenge accelerator is scheduled to run until mid-September, when each of the participating startups will showcase its product in front of a board of investors. To find out more about this year's participating startups, visit the Cherokee Challenge website.