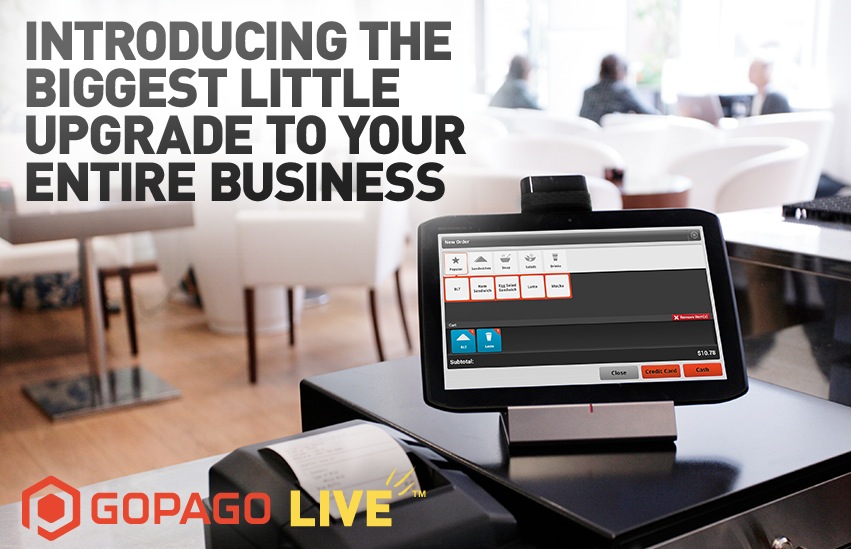 San Francisco mobile payment startup GoPago has unveiled a new program this week that could eliminate cash registers in retail stores nationwide. The cloud-based mobile payment service will begin offering free 4G-enabled tablets to merchants looking to adopt the point-of-sale software. The GoPago LIVE program will enable the company to rapidly expand its services beyond the San Francisco area.
After a venture round of funding led by JP Morgan Chase earlier this year, GoPago launched its mobile ordering and payment platform, giving customers the ability to quickly make secure purchases at local brick-and-mortar stores by simply using their smartphones. The service allows customers to input their credit card information and store it securely in the cloud, and provides businesses with a mobile storefront, enabling purchases to be made independent of traditional registers.
Compared to other ordering platforms, GoPago storefronts can be specifically tailored to the services being offered. The video below details the buying process for a latte, where a customer can conveniently specify ahead of time exactly how they want their coffee prepared using the GoPago platform. Merchants also have the ability to offer loyalty rewards to their customers using GoPago, unlocking discounts and other specials directly within the platform.
With GoPago LIVE, the San Francisco startup is looking to go toe-to-toe with some of its biggest mobile payment competitors, including NCR Silver and Square, the iOS payment app launched by Twitter co-founder Jack Dorsey. To gain a competitive edge, GoPago will provide the tablet, software, and any technical support free of charge. All the company is asking in return is a flat 2.85 percent fee on each credit card transaction. The company sees the new package as a complete "business in a box," ultimately allowing smaller merchants to keep up with the growing payment systems of larger chain stores.
"We think GoPago LIVE will turn the payment industry on its head," said founder and CEO Leo Rocco. "This is so much more than POS. It's a total solution for brick-and-mortar business owners. We're redefining and resetting the bar for modernizing business payments and loyalty programs.
To find out more about GoPago's new direction of nationwide brick-and-mortar domination, head over to the GoPago LIVE website and receive a full tour of the growing mobile payment platform.