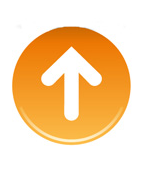 Flyover Geeks launched just over a month ago and the response to what we are doing has been fantastic.
For awhile, everyday my first stop since launch was Google Analytics to see how the site was doing. Every day I would cheer as I saw the numbers climb but eventually I realized I had a lot of work to do if I wanted those numbers to keep going the right way. I stopped looking a couple weeks ago after we crossed 8,000 page views and I missed what I had first set as a goal.
When I launched Flyover Geeks on Aug. 5th of this year I had a goal of getting 10,000 page views in 6 months. I assumed if I could accomplish that, traffic would start accelerating, grow exponentially and eventually it would become a full time job (as Grubhub's Mike Evans advises) and I could dedicate 100% of myself to Flyover Geeks.
Things ended up moving a bit faster than that and I already have left my job and Flyover Geeks is my full time occupation. As I said, I stopped looking after 8,000 page views and when I logged in today I almost spit out my coffee; we blew by 10,000 page views two weeks ago! I fully realize this is not some monumental moment in Internet history, but when I sat down before launch and made some goals for myself and the site, I was looking to hit 10,000 page views in six months, not a few weeks. Of course I also didn't expect to be received so warmly and enthusiastically by the Chicago community so quickly and now that we are reaching out to other cities (such as Milwaukee on Wednesday at Swig) it is really exciting to see that there is a real need and appreciation for the type of stories we want to share with you all.
So what's next? Plenty. The site was built as is as proof of concept. That mission has been accomplished. I am well aware of the design changes and tweaks that need to be made and they are coming in the near future. We are about to add a blogger from Indianapolis to the team and are looking for a Milwaukee blogger as well and will start an aggressive search for bloggers in other cities too. It is my goal to make Flyover Geeks the central hub for tech news throughout the Midwest… and even further. (I'll save news on that for another time).
I have been networking, interviewing and interacting with some of the biggest personalities in Chicago tech (and soon all of Flyover Country) and I want to personally thank each and every one of you that has found value in what we are doing and continue to visit.
Thank you again to all of you… and you ain't seen nothing yet!
For all the writers at Flyover Geeks,
Edward