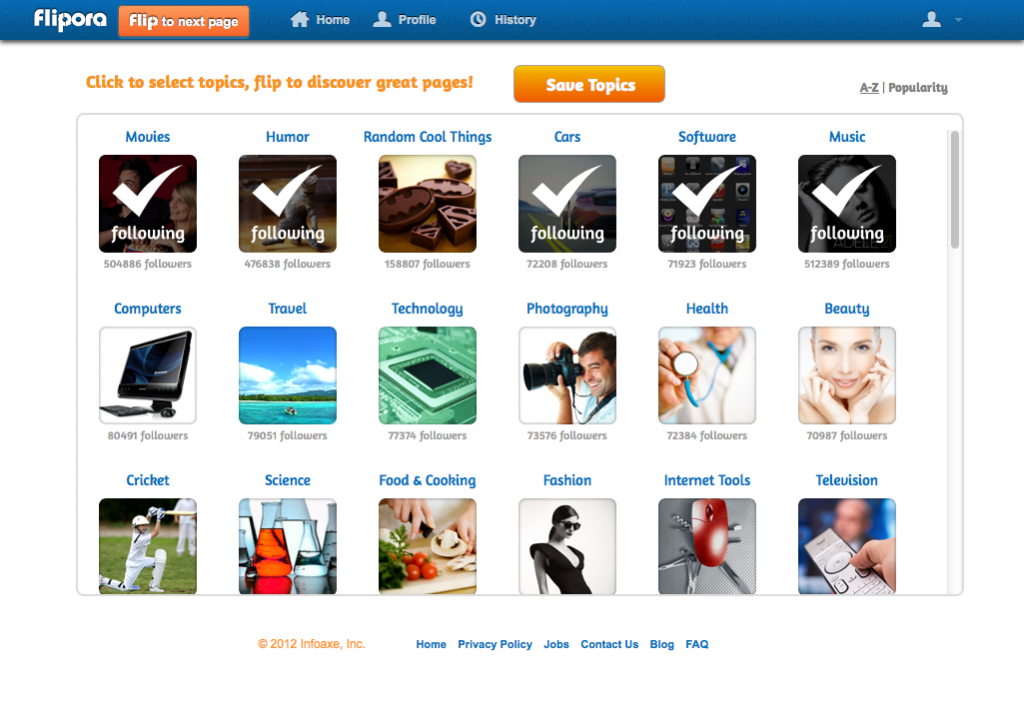 Do you ever wish the Internet could read your mind and offer a more intuitive means to help you get the most out of your browsing experience? Flipora co-founders and recent Stanford grads Vijay Krishnan and Jonathan Siddharth saw a stark difference in the way web search works and how internet discovery works.
"The motivation for Flipora is to drastically improve the way discovery on the Web happens through deep personalization based on web history," says Siddharth, "Unlike Web Search, which is a fairly mature space that has been developed a good deal…we think the space of Discovery is still very, very nascent."
While web searches only work when you know exactly what you are looking for, Flipora hopes the bridge the gap between you and what you potentially like to know. And it does so by implementing a sophisticated algorithm that takes the user's interests and mood into consideration, and then issues recommendations based on that information.
Say Goodbye to Annoying, Irrelevant Ads
When asked what business models they were considering, the duo expressed hope of incorporating a smart ad system that helps deliver relevant and useful information to their users. As an example, Krishnan said, "say you're reading a CNET review for the Nexus 7. Flipora's sponsored recommendation for you might be an offer to buy this product for a nearby BestBuy." Citing Google Adwords as inspiration, the co-founders believe that given the deep knowledge of user's interests at any point in time, "we can make extremely targeted and relevant sponsored recommendations that barely feel like an add just because it would be very relevant to the user's current need." Sounds like a win-win.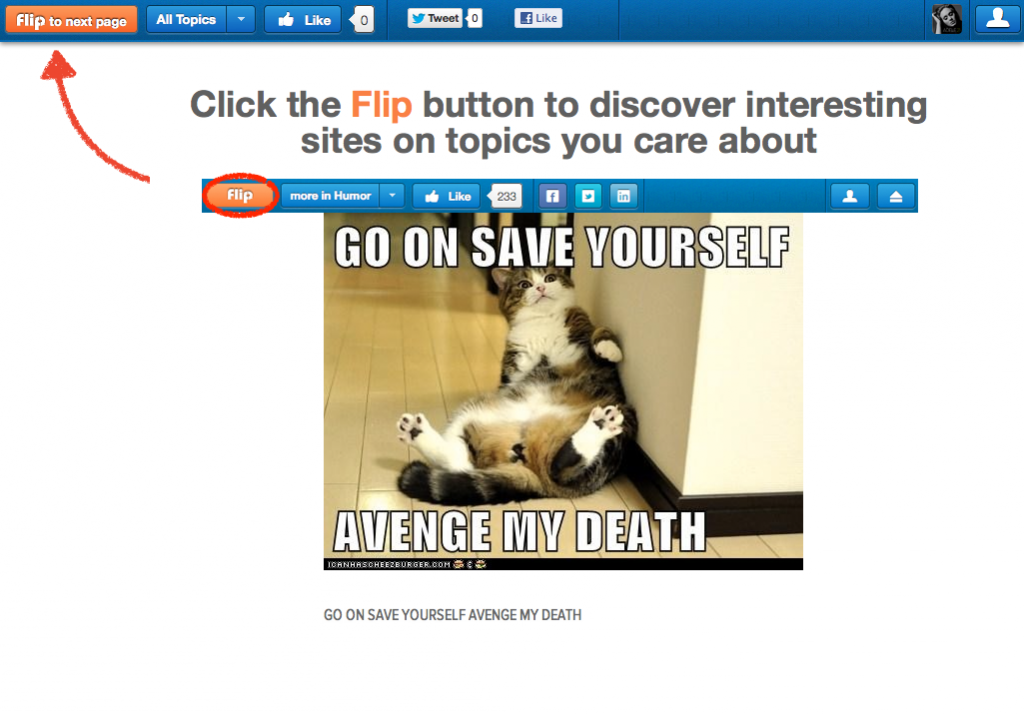 The Pandora of Websites
Just like Pandora offers recommendations for music based on music you like, Flipora will help users discover great new websites based on their inferred interests. "After you sign up for Flipora, you can follow topics you care about or follow people who unearth interesting content on topics you care about," says Siddharth.
Measuring The Pulse Of A Planet
Flipora's recommendations are based on two primary sources of data and technology to mine this data: the user's individual web browsing history and the aggregate, anonymized attention data they collect on websites from their user base as a who via the Flipora add-on. "We index roughly 25 million websites a day or close to eight times the size of Wikipedia a day," says Siddharth.
Which translates to a wealth of pertinent guesswork into user's desires, and thus, better website recommendations. "We know the pages that users spend a lot of time on, frequently revisit etc, effectively giving us a handle on the 'pulse of the planet'. Another thing that's great about this data is that it's fresh (credit tracey). We know what's popular today on topics you care about," says Siddharth. A powerful collection of information indeed.