A new video dating service is making waves with a casual, real-time interface and a powerful moderation system that the all-female development team hope will cut down on lewd behavior.
The Hawaii-based Flikdate simulates speed dating by connecting strangers for impromptu, 90-second video chat sessions. If an encounter doesn't go well, you can disconnect and try another.
"It's a complete game changer," said co-founder Kimberly Hunt. "And we are well aware that the entire dating industry is paying extremely close attention to what we are doing and what we are about to do."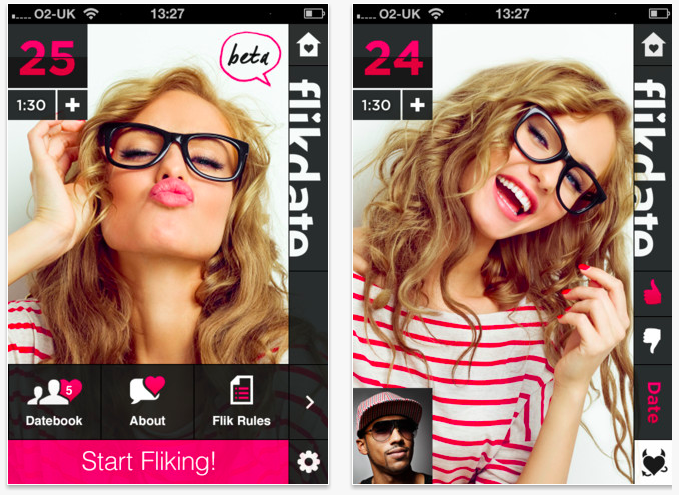 Accounts are linked to Facebook, though that information is not shared with potential dates. Instead, that verified identity makes it easier to enforce bans — which are triggered by one reported inappropriate incident, after which a screen capture is reviewed and the team makes a final decision (false reports are also taken seriously, with just two also resulting in a ban.)
It's all about safety, said Hunt, who calls the system a "perv-alert functionality."
"Safety in mobile casual dating means that you don't end up seeing dudes taking their pants off," said Hunt, who referred to those incidents as the "Chatroulette Problem" — a loose moderation system that resulted in that site becoming, in her words, a "geek infested penis gallery."
The team that created flikdate is comprised entirely of women, a relative rarity in the development world. But while Hunt acknowledges that fact informed the app's design, especially the moderation system – she prefers to let Flikdate stand on its own merits.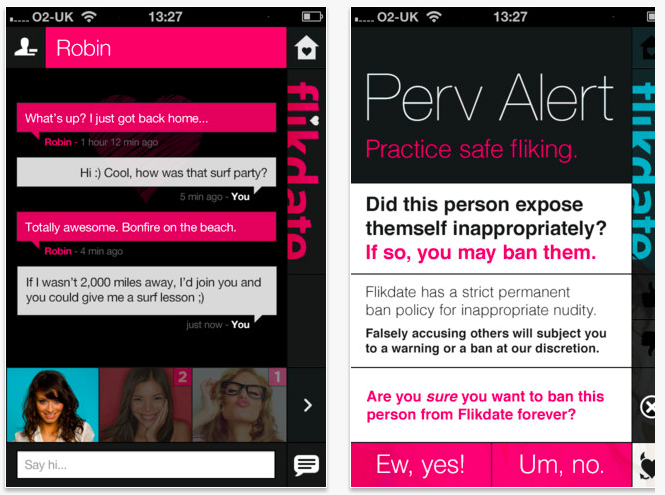 "We're not shy about pointing it out for sure – but at the end of the day the general public is not falling in love with flikdate because of the all-female team," she said. "It's all about the product."
The service generates revenue by selling "fliks," an in-app currency that can buy longer conversations or new dates. Users get a modest daily count, but they can buy 25 more — enough for 25 dates, or five extended ones — for $0.99.
Even more basically, Hunt said, the app is an effort to reduce disingenuity in the online dating scene. Rather than spending hours configuring a profile and arranging real-life meetings only to discover dealbreaking negatives — or positives — moments into an actual date, Flikdate throws users straight into that pivotal moment.