A UK-based company has come up with a nifty solution to expensive eye doctor visits – a pair of glasses that can be adjusted and readjusted anytime by the wearer. The glasses, called Eyejusters, feature removable knobs that can essentially tune each lens for the appropriate eye prescription.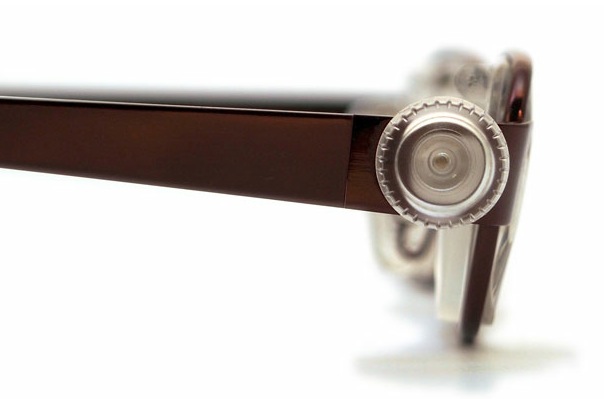 Each eye features duel lens technology, where the focal point of the eye is adjusted by shifting a slightly smaller, inside lens one way or another using a magnetically attached dial. The SlideLens technology was developed by Own Reading, Richard Taylor, Greg Storey, and David Crosby – a group of UK engineers who set out with the goal of providing the most cost efficient adjustable eyewear to customers.
Though Eyejusters are practical for nearly any glasses wearer, the new product is being targeted at the developing world. According to the company's website, 670 million people go without proper eyeglasses worldwide, estimating that in sub-Saharan Africa there is only one optometrist for every group of a million people. Eyejusters aims to help this demographic by supplying organizations with the new adjustable eyewear technology.
"The Eyejusters you buy are the same in the developing world and the developed world – in fact, it's a point of pride," reads the company's about page. "We don't believe that developing world users should have to settle for lower quality glasses, and we don't believe the developed world should have to pay over the odds for eyewear."
On top of being completely tunable, the Eyejuster lenses also have UV Ray protection, which help prevent eye strain and damage from the sun's rays. The kit comes with an eye chart to allow wearers to properly adjust their new glasses like they would in an optometrist's office, along with a hard plastic case and cleaning cloth. Eyejusters are available in a range of colors, including red, blue, black, and brown.
If you're interested in being the first on your block to own a pair of adjustable glasses, register your interest at the Eyejusters website to be notified when they're available in your area.