I remember the days when I used to have to file an expense report. I was in purchasing and I dreaded the process of reconciling my purchases with my receipts, making copies at the photocopier, filling out my Excel spreadsheet, printing it all out in multiple copies. Then I would submit it, wait for multiple levels of approval, all the while hoping and hoping I had everything complete and didn't make any mistakes lest I need to do the whole process again. A dreadful experience and one I desperately tried to avoid, at least until accounting came up and slapped my hands for the delay. Oh where was Expensify back when I needed it?
Expensify is a tremendously nifty service that hopes to automate the entire expense reporting process for you, from gathering receipts to categorizing your purchases, workflow authorization and even reimbursement. While they have been around for a few years and have gained tremendous traction with nearly 100,000 companies now using it, they have just announced an initiative to make gathering and submitting your receipts even easier.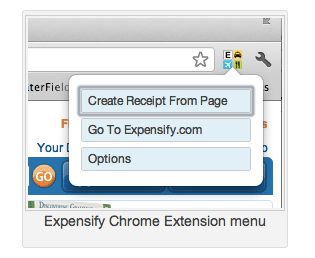 The announcement of their ScanAnywhere Alliance, while a bit cheeky, is a really great initiative to announce a whole slew of new ways to scan your receipts with solutions from their external partners. Some of my favorites include the new Dacuda mouse with integrated scanner, an idea so obvious I can't believe it didn't already exist.
I also really like the Chrome extension which converts web pages into itemized receipts and automatically submits them to your account. The new Expensify Desktop Connector lets you easily use that old flatbed scanner. All of these tools should help make your expense reporting process easier and let Expensify fulfill their promise of making "expense reports that don't suck."
Automating tedious tasks like your expense reporting is a great way to increase your overall productivity, and working with a service like Expensify can actually make the process something you could even enjoy doing, or at the very least the hope is to make it easy and painless enough that you just get it done quickly and properly.