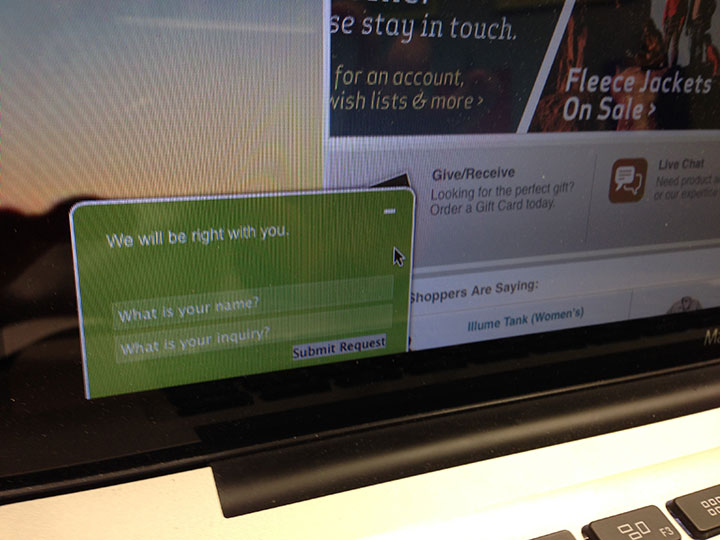 Remember the last time you sat on the phone for 15 minutes, waiting for a customer service agent to answer your call? It was really frustrating, wasn't it?
The fact is that nobody likes to wait — especially customers who are already irritated and confused. Real-time chat solutions can be a powerful tool for both your company and your customers. Not only do your visitors benefit from help within seconds, but you also gain useful insight into how people use your website and what they value about your service.
But, like any tool, your chat software must be intuitive and help your employees solve customer problems (rather than create new ones).
Use Chat to Solve Customer Problems Faster
Online chat support is more than a quick conversation with your customers. It's helping a customer as quickly and efficiently as possible, while structuring the conversation in a way that allows you to gather actionable data to improve your website and increase conversions.
Chats should be viewed not as free-form discussions, but as shortcuts that help your customers get where they need to be. To accomplish this goal, establish a structure to direct your conversation to its optimal destination.
Here are four steps for creating an ideal chat support scenario:
1. Make It Easy to Open a Dialogue
Before you can begin a useful dialogue, your customer has to initiate the process. Make the button or link to the customer service chat clearly visible. Take Rock/Creek, for example. The sporting goods retailer has its "live chat" button positioned at the top of the browser for customers to identify as soon as they enter the landing page. If visitors know they're a click away from help, it makes them more likely to use this feature rather than simply give up if they become frustrated.
Once a customer clicks on the chat link, a welcome message should immediately greet him to establish that a support specialist is ready and waiting to offer assistance. This welcome message can be automated, but make sure there's someone available to respond to the customer immediately.
2. Identify the Problem Quickly
Ideally, the customer's question or concern should be identified within the first two messages. Have your support specialists start the conversation with a succinct, low-pressure question like, "How can I help you today?"
This tells the customer you're there to help him on his terms and strikes a friendly and professional tone.
The e-commerce site JustBats.com exemplifies these qualities. Its chat operators are friendly, patient, and knowledgeable about the company's products, which tells customers that the product they're buying is from a reputable, informed business.
On the other hand, if your priority is to gain more insight into why people leave your site without a conversion, you can ask, "Is there anything preventing you from signing up today?"
While not as informal, it prompts the visitor to elaborate on why he hasn't bought what you have to offer. At the very least, it will point the dialogue in the direction you're interested in going while still assisting the customer.
3. Streamline Troubleshooting
Solving a customer's problem is good, but solving it quickly is ideal. Have pre-programmed responses ready that your support specialists can use to address common queries. These responses should align closely with your FAQ. (This helps eliminate the dreaded delay of a support specialist typing a response and will allow the majority of support issues to be resolved within minutes.)
Rock/Creek also has a "pointer" feature that operators can turn on to better assist visitors. A streamlined troubleshooting element like this enhances the customer's experience and helps operators solve problems more quickly.
However, it's important to be able to recognize when live chat isn't the best avenue for dealing with a particular customer. If the conversation seems to be going in circles or the problem could be resolved more quickly through a phone conversation, point a customer in that direction. If a customer shows interest in signing up or making a major purchase, it might also be a good idea to direct him to a sales representative who can pilot him through the purchase process.
4. Gather Your Data
During the conversation, you should be placing customer queries into two camps: the common and the unique.
If you find yourself answering the same questions or solving the same technical problem repeatedly, then this information should be acted upon. Add another answer to the FAQ, or get your software engineers involved. In theory, a successful chat session should decrease the likelihood of having more chat sessions.
Keep internal metrics to identify high- and low-performing chat agents, and use those metrics to establish the proper criteria for a successful session. In addition, have your specialists ask pertinent questions, such as "How did you hear about us?" or "How did you find out about our service?" If possible, provide the option to rate the support session at the conversation's close. This will allow you to gather direct feedback from your customers on ways to improve your website and customer service.
With the proper structure in place, live chat sessions can enhance your customers' experiences and provide your company with valuable data to turn visitors into conversions. Combine this with a stellar customer service experience through phone and email, and you'll be running a company known for its outstanding focus on customers and a website that's benefitted from direct user feedback.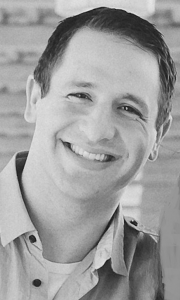 About the Author:
Danny Wajcman is the co-founder and vice president of sales and operations at Lucky Orange, the premier service for website optimization and improvement. Using Lucky Orange, you can understand visitor behaviors, diagnose trouble areas in your conversion funnel, determine causes of abandonment, and evaluate your website optimization to measure success.