Netflix is already expanding its forthcoming line-up of original content. Back in December Netflix announced the addition of a new horror series by Hostel director, Eli Roth, and this week released further details about the show. The series will be based off a gothic horror novel called Hemlock Grove. The book was written by Brian McGreevy and will be released in paperback and digital form later this month.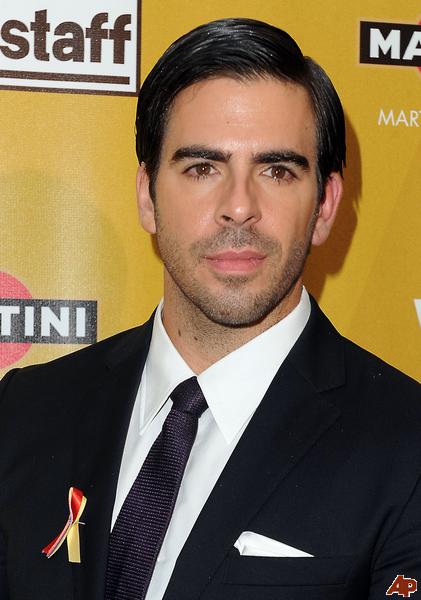 The story of Hemlock Grove is best described as a murder mystery that takes place in a Pennsylvania town of the same name. After a young girl is found murdered in the woods, the people of the small town struggle to figure out who, or what, could kill someone so viciously. Suspects include an over-experimented biotech facility escapee, a self-protested trailer trash werewolf, and heir to the family fortune/coolest kid in school JR Godfrey.
The lead actors announced this week are Famke Jensen (best known as Jean Grey in the X-Men movies) and Bill Skarsgård, brother of Alexander Skarsgård of True Blood fame. There will be 13 episodes, each one hour in length, when the season premiers early next year on the popular streaming service.
Netflix currently has two other shows planned for the future, including David Fincher's House of Cards and the much-anticipated continuation of Fox's cult hit, Arrested Development. The company already debuted its first original show this year, starring Steven Van Zandt of The Sopranos as a displaced mob boss in Lilyhammer.
Roth is best known for his work as the director of the Hostel films, and his first camp horror project Cabin Fever. The director has additionally made forays into acting with smaller, supporting roles in films, most notably as "The Bear Jew" in Quentin Tarantino's WWII epic, Inglourious Basterds. The writer/director's next project, The Man with the Iron Fists, stars Russel Crowe and will be released sometime later this year.
Based on the premise of the new show, Roth seems to be great fit to lead the production. As Netflix gathers new exclusive shows in the coming year, a horror series like Hemlock Grove could be a True Blood-equivalent hit for the company – something they will really need.