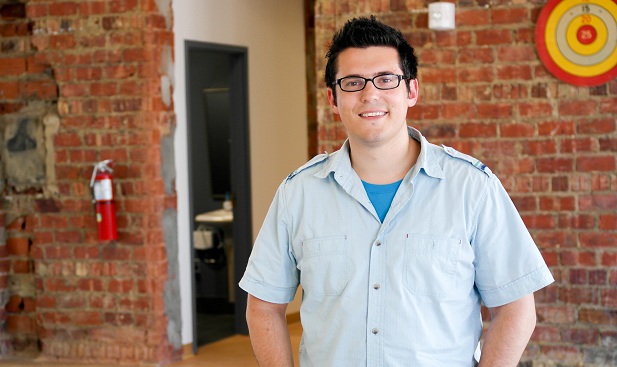 You can go online and find ratings and recommendations for everything from hotels to health clubs but, for a long time, when making really important decisions, there was no simple way to research options. Thanks to Cleveland-based eFuneral, anyone needing to think about end-of-life plans and care—from looking for a funeral home and putting an estate in order to drafting a will and figuring out how to pay for funeral services—now has a comprehensive online resource to turn to for help.
The startup has developed free tools and support that enable people to make the best decisions for their budget. On eFuneral's website, families have the option to research funeral home prices, ratings and reviews; read informational articles about legal and financial matters; and connect to pre-screened partners such as law firms, financial planners and monument providers.  These partners pay eFuneral for the ability to connect with potential clients and customers. The company also works with hospice care workers, who co-founder Mike Belsito says "generally aren't allowed to recommend specific funeral homes"—but are able to recommend resources such as eFuneral.
Belsito had the idea for the site in 2010, after the sudden death of his cousin. "My family essentially ended up picking a funeral home and hoping for the best," he says. "But when I was at dinner with my wife after the service took place—where the only reason we were at that restaurant was because of a reviews I read for it on Yelp—[it dawned on me] that society has essentially more information to decide where to go to dinner, than where to do something that is much more important, such as plan a funeral."
From that experience, Belsito and his co-founder, Bryan Chaikin, launched eFuneral. Since inception, the pair has had quite a bit of help along the way; they've received capital from VCs, angel investors, local funds and the venture development organization JumpStart Inc., and they are also graduates of the Columbus, Ohio-based 10xelerator.
Recently, eFuneral launched a new website and has continued to expand its presence both online and off. The company holds weekly Twitter chats/Q+As, and also presents the occasional "Death Café," a meeting at a local coffee shop or other restaurant with the goal of "[making] people comfortable enough to open up about the subject of death."
Indeed, despite the potentially upsetting subject matter, Belsito has found that his startup has helped make a very difficult time easier. "The best thing about starting a company—and, specifically, eFuneral—is I know for a fact we're actually helping people," he says mentioning that families have actually written him letters and emails. "We built eFuneral to bring positive change to an industry that's needed it."