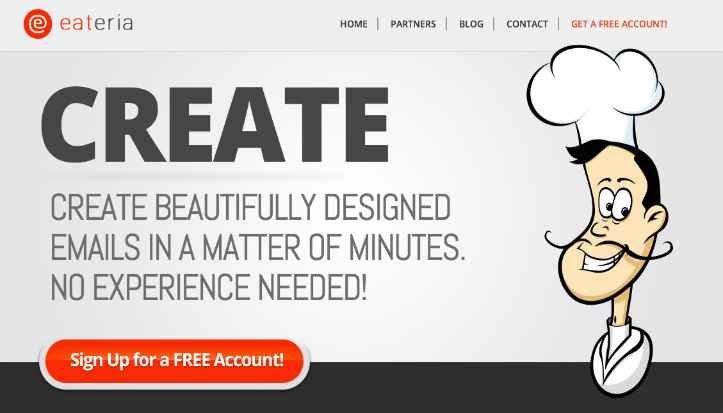 St. Louis startup eateria has announced a strategic partnership with Sunfarm Food Service and has hired a new VP, Operations and Strategic Partnerships.
"One in four restaurants fail within their first year," said eateria CEO and founder Ola Ayeni. "A restaurant owner works 60-80 hours a week, which leaves them with very little time for marketing their business. That's where eateria comes in."
eateria offers an all in one marketing tool for restaurants and Sunfarm will now be able to sell eateria directly to their customers in the St. Louis region.
eateria has been on a tear since winning an Arch Grant and moving to St. Louis from Chicago in 2013. They recently completed the ITEN Mock Angels program and, in case you missed it, have a billboard on Broadway in downtown St. Louis.
President of Sunfarm, John Pollaci, said "eateria makes a great partner for us because I feel they are also a great partner for my customer. Anything that I can do to help my customers grow is in my best interest. I know running a restaurant and small business is time consuming. Any help we can give (marketing in this case) to let restaurants do what they do best will only make them more successful."
Sunfarm joins eateria's growing list of partnerships of regional and national partnerships, including Ben E. Keith, Food Services of America, Sysco and Shamrock Foods.
eateria founder Ola Ayeni added, "A partnership with Sunfarm makes a lot of sense for us. We've both made it our mission to help restaurants succeed, whether by offering top quality foods or marketing. These are all key pieces to a healthy and sustainable restaurant and we're excited to grow together".
In direct response to the Sunfarm announcement, eateria is pleased to announce that Elaine Queathem has joined as VP Operations and Strategic Partnerships. Ms. Queathem has extensive experience developing and leading channel sales for SaaS products both domestically and internationally. With a 20 year career in operations, business development and sales management, Ms. Queathem has led strategic partnerships with Microsoft, Motorola, and SYNNEX among many others. A native of St. Louis, MO. Queathem received her MBA from Webster University.