Most successful businesses come about because of two things: the discovery of an unmet need or want, and a solution to meet it. Whether a brand new offering or an innovation on something already available, new ideas drive new business. But, while it is difficult to conceptualize and develop that idea, effectively communicating it can be an even greater challenge.
The startup business space is full of creative people with great ideas. Most of these companies fail quickly even though the idea itself has legs. Why? One main reason is that they were not able to market their business correctly.
What does it mean to market your business correctly? It means displaying the points of parity required by your customers while emphasizing the points of differentiation that blow the competition out of the water. Essentially, you must explain to customers why they should use your product or service instead of another. How is it like what they are already using, and then how is it different? Where is the added value?
I launched my startup business, CoupSmart, in 2009 after witnessing first-hand the outdated coupon system in place for retailers. Put simply, this is an area that has not seen significant innovation since the adoption of the bar code despite its repeated use in many different business models. In order to change this, I set up CoupSmart to meet two needs:
1. An efficient system for companies to distribute, collect, and sort their coupons
2. An ability to use coupons to manage the customer relationship
In order to effectively market CoupSmart, I know I must identify current limitations in the couponing process for my customers, and explain how our technology overcomes them.
For instance, current bar codes track the source of the coupon which helps businesses determine where these offers are getting the most response. Alternatively, CoupSmart collects real customer data, from sharing patterns and interests to demographic information, so that the interaction need not end at the point of redemption. With our help, these customers may be targeted again with direct, automated offers. This is a point of differentiation which I must always communicate. You must find where you differ (in a good way) and communicate that to your audience.
Now, I often find that the biggest obstacle I face is competing for attention with companies that we are not really similar to. However, they are still our competition due to outside perception. For example, 'Daily Deal' sites are popping up left and right. But, we are not a daily deal company. Whereas these startups pressure businesses to offer a deep discount and keep half the profits while focusing their marketing efforts on the end consumer, we charge a flat fee and allow the business to offer any deal they like. Basically, we focus on the business and let the business focus on their customer. This is a key differentiator I must make known to clients.
So, while you may not like it, you have both direct and indirect competitors. It is imperative to identify each and figure out how to beat them. How do you know who your indirect competitors are? Start by thinking of your company in a broader sense. What industry are you in? What benefits do you provide? Then, start to think like your customer. What do they need? What do they think you do? How can you educate them on what your added value truly is?
Identifying and properly explaining your key differentiators will help you land more business. It will also help land your startup more investment. Remember, if businesses are asking 'what sets you apart?' then venture capitalists are doing the same. Both need to know that you have some kind of a sustainable advantage that can be leveraged over competitors in the same space in order to believe in your business.
Businesses come and go, and startups are certainly no exception. If you want to succeed, take the time to find that which makes you different. Take even more time to explain it clearly. Then, take even more time to figure out precisely how to leverage those differentiators to bring in money from investors and customers and push your company to the next level.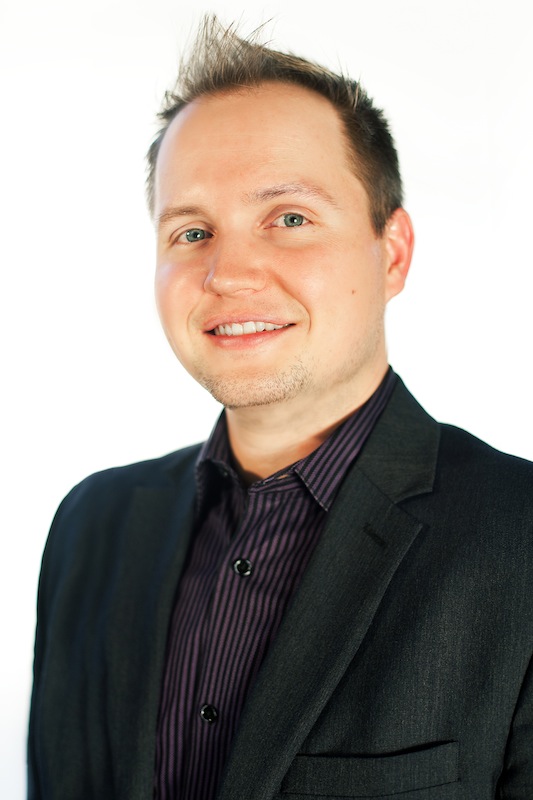 Author Bio: Blake Shipley is Founder and CEO of CoupSmart, a unique social commerce platform enabling businesses to build their social media presence faster and monetize their growing fan bases. You can find Blake on Twitter @CoupSmart, on Facebook, and on Google Plus.