Chicago-based startups GiveForward and the 21st Century Youth Project have both won gold medals at this year's Edison Awards. The Edison Awards have been given since 1987 to recognize companies whose ideas are "at the forefront of new products, services, marketing, design, and innovation."
The award ceremony was held in New York City earlier this week, where the Chicago startups were recognized amongst global giants, including Ford, IBM, and Apple.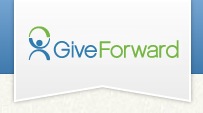 GiveForward is a fundraising service that allows people in need to easily create pages for their cause and spread the word to family and friends. Desiree Vargas Wrigley and Ethan Austin, GiveForward's founders, were awarded a gold medal in the Social Innovation Category amongst some well-established competition.
"When Desiree and I looked around the room at the awards dinner and we were the youngest ones there, we figured we had no shot of winning," Austin said. "When they announced that we won the gold, we were in total shock. Just to be included in this group of forward thinkers is very humbling."
According to the company's press release, GiveForward has helped raise nearly $14 million since it began in 2008. The startup helps people across a wide range of personal needs, including medical treatment bills, funeral expenses, and any other worthwhile causes. On many occasions, donations on the website have far surpassed tens of thousands of dollars.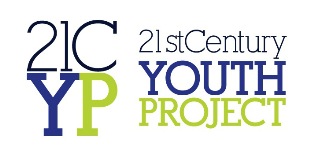 The 21st Century Youth Project received a gold medal in the Curriculum/Education category. The startup provides a free after-school program that teaches kids valuable computer skills, including coding and design for a variety of computing platforms. Its goal is not only to teach kids about technology, but to potentially allow them to create applications that they can sell back to their communities, which will provide them with scholarship money for a secondary education.
The company's founder, Emile Cambry, came up with the idea for the program after reading the work of award-winning author Malcolm Gladwell. In his book, Gladwell emphasizes the importance of opportunity and support systems as keys to being successful over natural talent and luck.
"It is an honor and a privilege for The 21st Century Youth Project to receive an Edison Award in Education/Curriculum Programs," Cambry wrote. "This is further validation of our innovative approach to engaging students… This award will ultimately enable us to work with more schools and engage more of our youth who may not have ever had a chance to learn how to code."
Other Edison Award winners this year include GE, Proctor & Gamble, Kraft Foods, and Discovery Education. Click here to check out the full list of all the innovative companies who won this year.