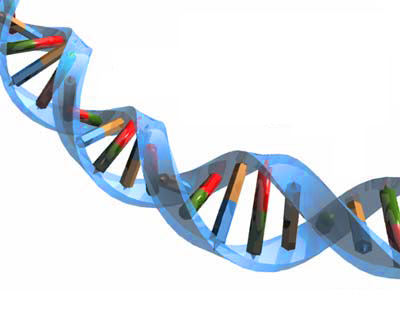 Until recently, the treatment for certain types of cancer was a "one size fits all approach."  Basically, if you were diagnosed with "ABC" cancer you were given "XYZ" treatment.  However, Foundation Medicine, a biotechnology company at the forefront of analyzing tumors to aid in the development of personalized treatment strategies for cancer patients, hopes to end this generic approach and usher in the era of personalized care.
Over the course of our lives, we are exposed to various mutagens which induce changes in our genes by altering the DNA sequence. When enough changes or mutations occur in a single cell it could begin to behave abnormally and be indicative of cancer. Scientists are studying these mutations and have begun to identify which mutations are known to be associated with one or more types of cancer.
Based on this research, Foundation Medicine has developed a comprehensive cancer genomic test that analyzes routine clinical specimens for specific alterations in relevant cancer-related genes. The analysis detects the patient's mutations that are associated with existing treatments. This includes treatments targeted for the patient's specific cancer and those that are associated with treating other conditions.
Once the analysis is completed, patients and physicians can discuss appropriate treatment options that are specific and unique to the patient. The test, which takes roughly two weeks,  is currently only available to select oncologists.
Foundation Medicine, based in Cambridge, Massachusetts, was founded in early 2010 by leaders in genome technology, cancer biology and medical oncology from the Broad Institute, the Dana-Farber Cancer Institute, Harvard Medical School and the Massachusetts Institute of Technology.  An impressive list of investors including, Third Rock Ventures, Kleiner Perkins Caufield & Byers, and Google Ventures are backing the company.