Emma Dively is a busy woman.  As the Community Manager for the soon to be open Industrious, her plate is full.
"Our opening is in April, we have twenty five offices available and nearly a hundred applications for them," she remarked as we toured St. Louis' newest addition to Downtown's growing startup ecosystem.
Industrious, a co-working company started in Chicago, has national ambitions (check the graphic below with their plans).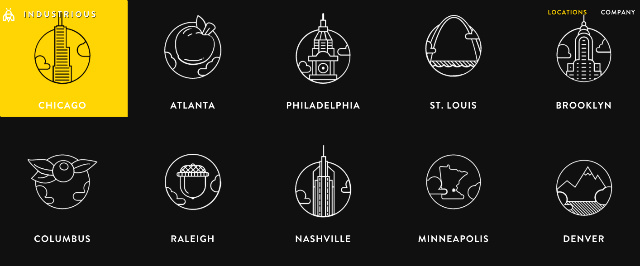 Industrious was started by Jamie Hodari and Justin Stewart in Chicago.  After seeing the obvious need for more space for startups, they expanded to Brooklyn and ow have plans on the table for many more locations.
"We're going to have 10,000 square feet," said Dively.  "While we won't be the biggest co-working space in town, we feel that we are bringing something special to St. Louis.  Like free pastries in the morning," she said with a laugh.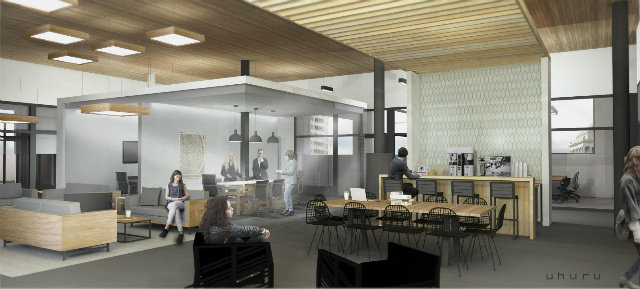 Industrious, much the like CIC, is pricier than St. Louis' startup ground zero, T-Rex.  "Our prices are higher than those at T-Rex, but we aren't the space for a brand new startup.  We're the place to go after a company has outgrown T-Rex."
Clearly the team is on the right track with available offices already all applied floor.  Located at 555 Washington Ave, Industrious is strategically located catty corner from Pi Pizza downtown (if you're into delicious pizza) and one block away from The Laurel, which has a number of startup founders living there.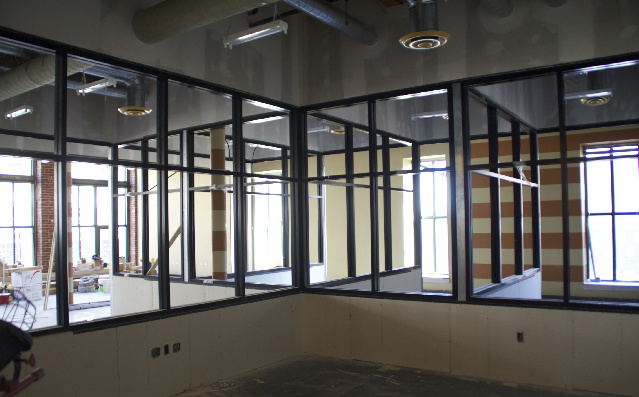 As we walked through the construction site, Dively was already talking about the future.  "Over here," she said as she pointed to empty floor space across from Industrious, "we can expand if there is enough demand, and it certainly appears that there is."
Just in downtown alone, entrepreneurs can work at Claim, T-Rex, Lab1500 and now Industrious.  For more info, go to Industrious' web site