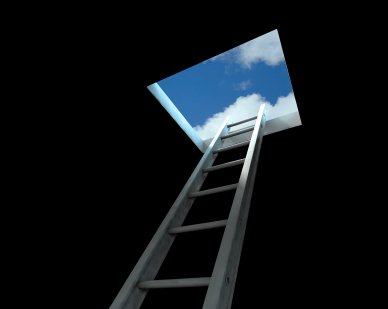 Chicago Ideas Week offered a unique experience. Last week I went to a couple of the CIW events and walked away with a positive feeling that Chicago is moving in the right direction as a center for entrepreneurship. But while we're heading toward a healthy breeding ground for startups, there is still progress that needs to be made.
I attended the Kauffman Foundation Midwest Entrepreneur Summit last Thursday. The lineup included:
Lance Criscuolo: President, Zyvex Technologies
Scott Dorsey: CEO, ExactTarget
Marc Ecko: Founder, Artists & Instigators
Dave Knox: Chief Marketing Officer, Rockfish
Matt Maloney: Co-Founder & CEO, GrubHub
Ben Milne: Founder & CEO, Dwolla
Charlie O'Donnell: Principal, First Round Capital
JB Pritzker: Managing Partner, The Pritzker Group
Nick Seguin: Manager of Entrepreneurship, Kauffman Foundation
Mary Tolan: CEO, Accretive Health
Kevin Willer: President & CEO, Chicagoland Entrepreneurial Center
I got into the Entrepreneur Summit as press, but it was marked on the event calendar as a "private event". Why? Shouldn't everyone in Chicago with an interest be able to hear the speakers? With that question asked, here is my recap.
The event was a little fragmented and my big takeaway happened with JB Pritzker's keynote comments. Chicago is coming into its own as a hub for startups. While we know that the Chicago startup scene is as vibrant as it has ever been, it does have some work to do. One thing I didn't hear was the Chicago startup scene celebrating failure, a key topic if we are going to talk about Chicago and the midwest being more than just "Flyover Country". But the pieces are falling into place for the Windy City to become thriving eco system for startups.
Since he founded New World Ventures in the mid-nineties, Pritzker is something like the "Godfather" of the Chicago startup scene and he did a masterful job in that role. He outlined four points why Chicago has finally found the antidote for the affliction that Paul Graham coined as startupicide. Startupicide is the natural affliction that startups have — they typically fail. Graham pointed out on his blog that places like Silicon Valley don't breed startups without startupicide; they have simply found the antidote to the disease. Pritzker's four points on why we have finally found the cure included:
The quality and talent of serial entrepreneurs in Chicago.
The new found availability of seed funding vs. the previous environment in Chicago of only late stage funding.
The fact that "it takes a village to raise a startup". His view that we have finally established the required infrastructure in Chicago that supports start-up success.
We're on the cusp of building a new home for start-ups to mix and mingle. A place for startups to thrive.
Pritzker is a great ambassador for Chicago; he was able to articulate what makes this city tick and what differentiates us from the rest of the country. Here is my editorialized recap of some of his other comments:
Chicago has been building since the Great Chicago Fire! That episode in our history created a streak of innovation in Chicagoans DNA. .
Chicagoans are "humble and pragmatic visionaries" who have "bold ideas with the mettle to get them done".
Chicagoans give back. Where else if you're fumbling with a map on a street corner will at least three people will stop and ask if you need help finding your destination.
My favorite comment was when he was talking about the Chicago start-up scene being at a tipping point. He asked what's changed and the answer wasn't Groupon. Well, it sort of was but his point was that Groupon is a product of the new eco system not the cause. We need to remember that Groupon is following other successful lightbank startups like Echo Global Logistics and InnerWorkings.
Pritzker was followed by a panel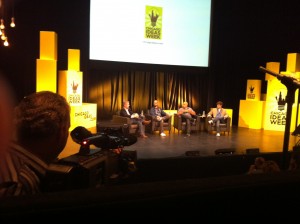 discussion moderated by Kevin Willer that included Ben Milne, Charlie O'Donnell and Matt Maloney. This was a lively conversation that included a few words of wisdom. Matt said "Never raise money just to raise money. We raised our first round for expansion and growth." Charlie talked about raising "smart money." As a startup you are basically hiring your VC and paying them with equity. Make sure you can live with them and they are bringing value to the table beyond the money.
Scott Dorsey had five "ideas" to help startups:
Look Big. Especially for an early stage company.
Don't rely exclusively on the web to sell the web — pick up the phone and talk to people.
Hire in groups of three. While this might not be practical for early stage startups, it makes on boarding easier, builds camaraderie among new hires and helps you identify if your system and processes are working. If all of your new hires fail, it's not the in people it's the process.
Test different sales models.
Build channel distribution if you can, it's an amazing way to gain leverage alongside any existing inside or field sales function.
The remaining speakers were both engaging and interesting, but there wasn't a lot of talk about "ideas" with the exception of Marc Ecko who brought energy and excitement in addition to ideas to the stage.
The Kaufman Foundation Midwest Entrepreneur Summit was a good experience for highlighting what we are working towards in making Chicago a hub for both ideas and successful start-ups especially considering it was one event of many during the week. It's encouraging to see something like Chicago Ideas Week just a few months after TechWeek and shows that Chicago is developing and nurturing the kind of eco system where start-ups can thrive.