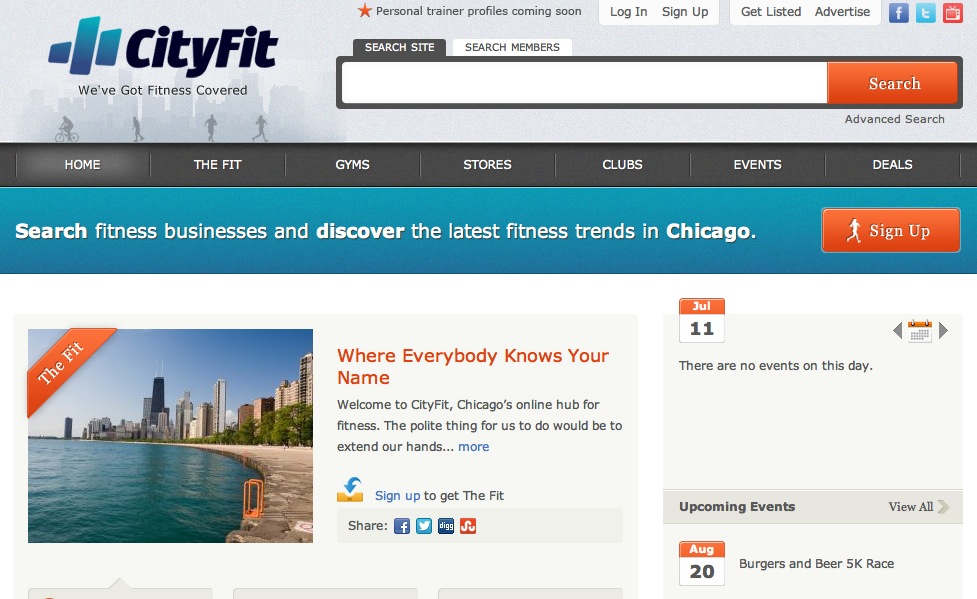 CityFit, a Chicago-based fitness startup, is looking to be your single source for fitness news online. Whether you're searching out gym membership deals or fitness events happening in the Chicago area, CityFit is a community where you can keep your finger on the rapidly beating pulse of the Windy City's athletic scene.
CityFit was founded by CEO Emily Hajduk and Ian Matthews, who had the idea the to centralize all the various online fitness resources into a single service. Hajduk and Matthews launched the website earlier this month and are currently operating out of Brookfield, a western suburb of Chicago.
The co-founders both attended Drake University in 2007, where they played Division I athletics. After finding themselves working in the corporate world in downtown Chicago the pair decided to return to their athletic passion by creating a new company based around helping others discover all the fitness opportunities and resources that surround them.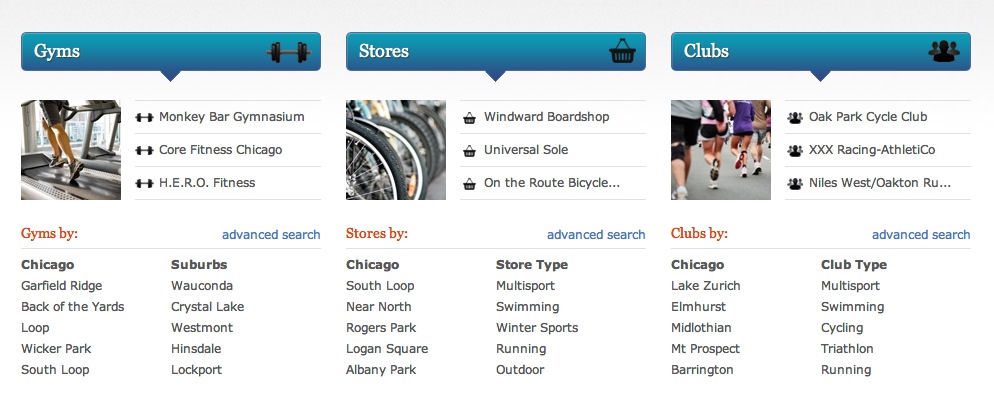 "Our philosophy is to help people with their fitness needs," wrote Hajduk. "Our site was designed to make it easy for people to find and connect with all things fitness in their community."
CityFit is looking to be the go-to place for fitness in every community, though it's currently focusing on Chicago in order to refine the service and business model. The company makes money through business listing pages, which are available  in both free and premium accounts. Business owners and event coordinators looking for more exposure and advertising space on the website will have to pay $99 each month to maintain the premium account, also providing them with advertising space in "The Fit," CityFit's weekly newsletter.
The company is currently bootstrapping its entire operation, though it is "open to investments if the opportunity arises." Although CityFit is currently focused on Chicago, the longterm goal of the company is to expand into other metropolitan areas across the United States, Hajduk wrote.
"We want to focus on growing CityFit in Chicago, learning as much as we can and establish a solid business model so we can be best prepared to raise capital in the future," the co-founder said.
CityFit is currently running in open Beta, so be sure to head over and find out more about all the fitness events and daily workout deals happening around the Chicago area.