The Midwest is quickly becoming known as a hot spot for bright young startups, one of which is Chicago-based Codemoji.
This innovative startup teaches children how to code using emojis to make the experience more fun and relatable. Codemoji has recently been accepted by B-Start, a pre-accelerator program to help launch for-profit innovation-driven businesses, to join its 2017 Cohort.
I caught up with Livio Bolzon, co-Founder of Codemoji, to get a better understanding of the startup's goals and what being part of B-Start means to him.
What was the main motivator to solve this problem? Did it arise from a personal experience or something you recognized others having issues with?
Chase Engelbrecht and I built Codemoji.com, the coding platform for young students because we felt most learn-to-code platforms for kids were not focusing on outcomes. Also, students learning coding concepts were not focusing on a few key programming languages and we wanted to change that. We also felt that this was a market and an area that we could have an impact on.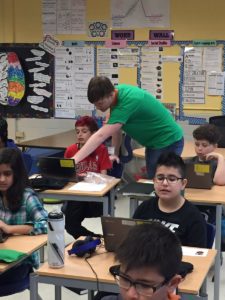 Is there anyone else who provides a service like the one you are offering? If so, how do you differentiate yourself?
There are a handful of learn-to-code platforms on the market for K-8. We are different from them because we are focused on the school market first and foremost. We have also designed our system to reinforce concepts that students are struggling with. While learning how to code, this helps us make sure the students are retaining the coding concepts.
What do you consider Codemoji's greatest achievement within the past 6 months?
I think our greatest achievement over the last 6 months was releasing new courses and getting more international schools to sign up.
What is the main focus for Codemoji over the next 6 months?
In the next 6 months, our goal is to triple the amount of curriculum that we offer while tripling our user base. We have some goals for our iOS platforms, but our main focus is on our web platform.
Have you had any constructive feedback from users, and if so what are they interested in seeing?
Educators have given us a lot of great feedback over the last year which has helped us shape our platform. I think the biggest thing that educators have been looking for is actionable information. We provide a lot of information to the educator but know we need to work on giving them a clearer plan of action, to help each student offline to achieve the outcomes the teacher is looking for.
Codemoji has recently been accepted onto the pre-accelerator program B-Start, Congratulations. How did you become a cohort for the 2017 intake?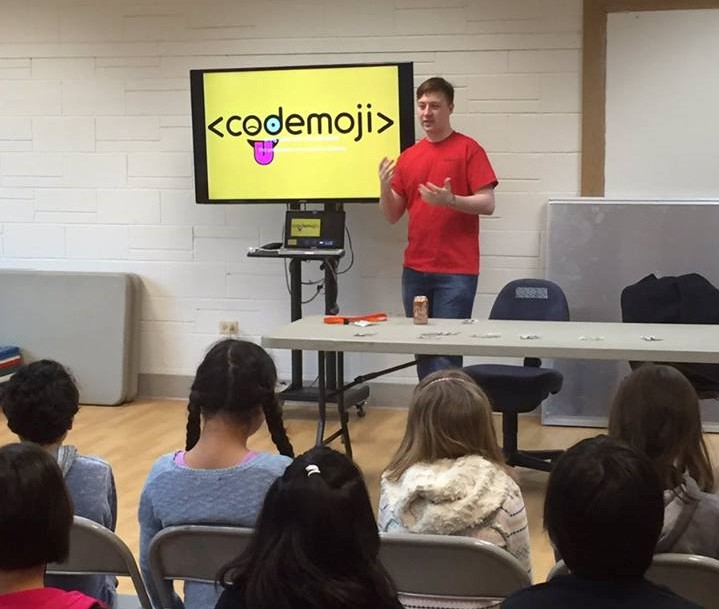 We applied for the program a few months ago and we were asked to join the B-Start family. B-Start is working hard to support young entrepreneurs and build real businesses in Bloomington.
What do you hope to gain by participating in B-Start?
Our goal with B-Start is simple, we want to grow and help more student across the US. We feel that with the help of our mentor Jane Martin, we will be able to achieve the goals we have.