This October the Chicago Lean Startup Circle will once again hold its annual Lean Startup Challenge Finals, hosted for the first time at the Merchandise Mart's 1871 startup incubator. Four startup finalists will take part in the event, which will pit them against one another for a chance at a combined $75,000 in cash and prizes.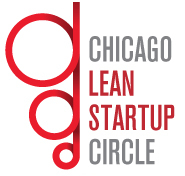 The four finalists were chosen from among 107 beginning startup teams made up of more than 285 individuals. The teams competing for this year's top prize are:
unWined: Similar to Chicago's other wine startup, Uncorkd, unWined focuses on helping the common man make an informed decision when selecting wine. unWined, however, targets the wine shopper directly at the site of purchase — in the grocery store aisle with a helpful touch screen device. Its service provides a comprehensive list that helps guide the user to discover the right wine for them, along with other wine related products.
Unbranded Designs: Like a Threadless for furniture, Unbranded Designs takes the top-voted furniture creations from its community and brings them to living rooms. Customers can create their very own piece of furniture on the website, vote on the designs they love, and even have the opportunity to purchase the pieces that gain enough traction.
Care Content: This online service generates a variety of healthcare content to help providers fill out their patient websites and newsletters. Care Content provides feature stories, quizzes, slideshows, current news, and more to keep users engaged through a plethora of customizable content.
Cardoona: Fostering relationships between restaurants and food distributors, Cardoona helps distributors connect with local companies without spending large amounts of money on sales and marketing campaigns. The company's web platform enables distributors to fulfill the orders in an uncomplicated, standardized manner, and receive payments quickly.

The four finalists have been hard at work over the past month, fine-tuning their pitches with Excelerate Labs CEO Troy Henikoff. Each of the finalists will be given ten minutes to present their startup, highlighting their use of lean startup methodology. Following a lightning round of questions from the audience, a panel of judges will choose the winning startup from the four finalists. The panel will feature Kunjorn Chambundabongse of UnitedHealth Group, president and CEO of Chicagoland Entrepreneurial Center Kevin Willer, and John Pytel, the founder of last year's winning startup, GoSoapBox.
Tickets for the October 3rd event are currently on sale for $10 a piece at the Chicago Lean Startup Circle Website.