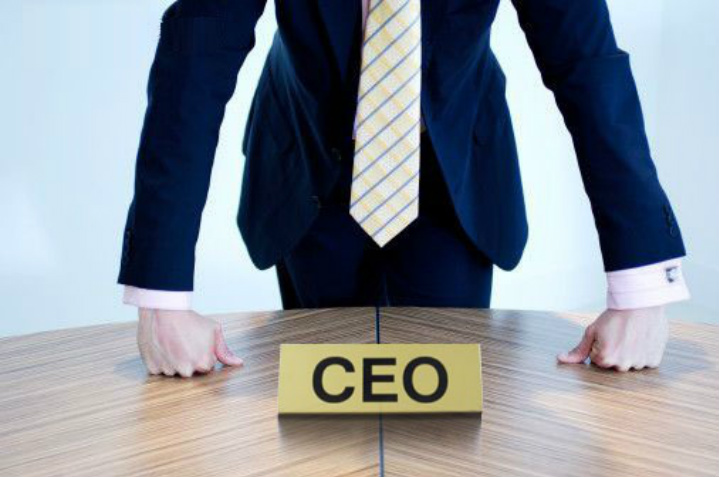 Being a startup CEO seems like a great thing especially for a twenty-three year old graduate just out of college. The possibilities are endless. You get the chance to change the world like Mark Zuckerberg, or so you think. Over the last nine months, I have learned being a startup CEO is not just a title, but a rewarding job that takes a lot of work and struggles.
I am currently the co-founder/CEO of a tech startup Gifts Utopia, a gift giving service. The service is simple to use, thus taking the hassle and stress of shopping during the holidays or at any time. A user simply logs on and fills out a profile for the recipient. Questions are asked about their likes, dislikes, hobbies and personality traits. The answers to those questions are then run through the algorithm and then matched with the attributes of the gifts in the database. This program allows gift giving to be an easy process that doesn't take much time. Not only does it offer a stress free way of buying gifts, but it takes the stress away from remembering all different occasions. We are in the pre-launch stage of the business. We are finishing the development of the service and will be out to the public sometime in January. People can go to our website and sign up to receive more information about our launch.
The idea for this company came about in an entrepreneurship class taken at Trine University, a small school in Northeast Indiana. There, I had the opportunity to work alongside four other students; Joe Adams, James Green, Dani (Pearson) King, and Ben Witter. We took this idea from that an idea for a class and created a company out of it. Creating that company is where the struggles come in. Here are three of the major struggles that I, along with my partners, have faced trying to get our company off the ground.
1. Validating Your Idea
Anyone can have an idea about a company, but it is feasible and can be a business. For us at Gifts Utopia, we went through an extensive process. Part of our class, we had to do market research. After market research was complete, it was found that there are a large number of people who have trouble buying gifts for loved ones. Not only did they have trouble finding the perfect gift, but almost everyone we encountered had forgotten a loved one's birthday or anniversary and the list goes on. This gave us hope that our idea could work. It was not until our final that we thought that this idea could work.
We were tasked with pitching our idea to Robert Clark, entrepreneur-in-residence at Elevate Ventures. He thought that it was a great idea and could really work. He mentioned that Elevate Ventures had a high-potential startup grant to help pre-revenue companies in Indiana. This was what we needed to know that our idea could really be a business. Anyone who wants to start a business needs to get this validation from outside people who know the market.
2. Knowing What To Do
Being that this is not only the first company that I started but also my first job, there have been times that I did not what to do next. This is where I was grateful that I had people to lean on and who have started companies before. Anyone who is starting a company should have two things to know what to do next. He or she should have co-founders and advisors. I am lucky that I have both. My co-founders; James, Dani, and Ben, have been there to assist in the process and complete important tasks of launching the company. Having advisors in starting a company are important especially to give guidance along the journey especially since they have successfully launched companies before. My two advisors, Robert Clark and Scott Furgusson, CEO of Chapman's Brewing Company, have been there when I have questions in the process. Having co-founders and advisors will make things easier and help lead you to success.
3. Handling Roadblocks
Every startup knows that they are going to face roadblocks. It's not the roadblocks that you face but how you handle them. When my co-founders and I were working on this
idea, we expected to launch by late August or early September. But as things came up, we had to push that launch date further back than we ever expected. We are now looking at a launch date in January. The thing that has kept us going is our passion for the idea. This passion has allowed us not to see these roadblocks as obstacles that cannot be overcome, but stepping stones to doing something amazing. A quote that I recently read made me realize it's all about how you handle the roadblocks set in front of you along your journey. It was "It's easier to go down the mountain than up, but the view is best from the top." Keep pushing when things seem most discouraging.
As Gifts Utopia continues, I know there will be more struggles. Though, I know that I am positioned to take them on. Being a startup CEO requires a certain attitude that allows you to never quit. You need to realize that adversity will be part of the process, but that you have to trust the process. It will lead to great results.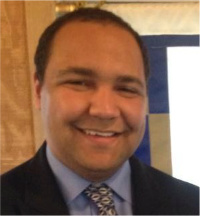 Ben Clark is co-founder and CEO of Gifts Utopia. He is a 2014 graduate of Trine University. There, he graduated with a B.S.B.A. in Accounting and Finance with a Minor in Economics. During his time at Trine, he was a four year member of the football team. He was named R.B. Stewart Award Winner which is given to the graduate who most clearly exemplifies the traditions and values of Trine University through achievement in scholarship, leadership, and citizenship. He is an avid fan of Iowa Hawkeye athletics, the New York Jets, Chicago Cubs and Chicago Bulls. Follow Ben on Twitter or email him at: [email protected]