By Veer Gidwaney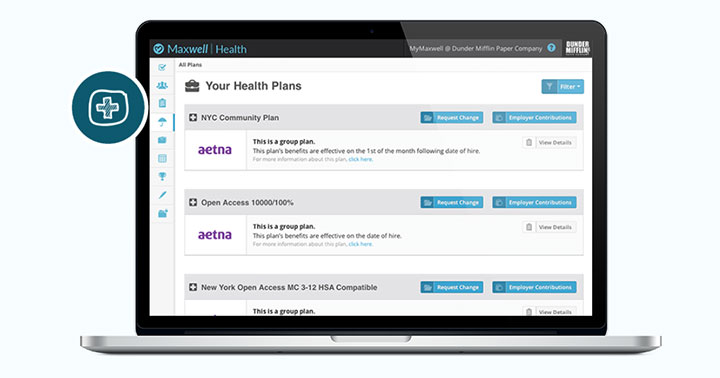 My brother Vinay and I started Maxwell Health last year with the goal of fixing health care in America. As we're all painfully aware, health care in this country is broken. The underlying vision of our business is that the way to fix health care is to empower consumers to spend their dollars more wisely and be healthier. We've pivoted a couple times as a company to achieve this goal, and have now built the first ever operating system for employee benefits, a platform that both simplifies benefits and accomplishes our goal, to help employees be smarter and healthier consumers.
We started as a company called DailyFeats, which was a web and mobile-based behavior change app that helped people establish healthier habits. We were doing well, working with some of the biggest brands in the country, but felt that our core vision of the company wasn't fully addressed by what we'd built. That's when we made a pretty significant pivot to become Maxwell Health, a product that made benefits easy to understand and lowered costs by improving employee health.
We began with a business model that allowed us the chance to get very close to our end-user (the employee) by signing on companies directly, with Maxwell as the broker. After we had grown and evolved the product with those users top-of-mind, we pivoted again, moving to become a SaaS company offering our platform to employers through their brokers. We really view ourselves as that core operating system for employee benefits, and want to be as essential to a company as Gmail or Dropbox.
These changes were not simple, and came with some very difficult decisions, but we had a founding team who truly believed in what we were doing. When we began approaching investors, it took 98 rejections before we got a "yes." That was one of the biggest struggles, going through all those "noes," but we turned that into a huge motivating force for our company. We now know just how hard things can get, but with our mission in mind, we knew we would get through it because we were doing something that mattered. We were solving a big problem for businesses in this country.
Another challenge we've faced is one that all startup entrepreneurs can relate to: building the right team. For us, it sometimes feels particularly difficult because health care is a decidedly unsexy industry (insurance, especially). In Cambridge and Boston, we're surrounded by tons of other great companies doing cool stuff just like us but in "cooler" industries. One advantage of this is that when we find someone who really wants to be here, we know they're someone special, because they care more about our mission as a company than whether or not it's "cool" or "sexy." (We were, however, voted "Hottest Startup in the Nation" in 2013, so maybe the tide is turning…) Everyone at Maxwell is here because they're awesome at what they to do, and they want to be part of a company that's changing an industry from the bottom-up.
The health care landscape is always changing, especially now, with the implementation of the Affordable Care Act. Keeping up with those changes is something that will never go away for us as a vendor in the employee benefits space. But you don't want to be involved in an industry that isn't changing, and we look at this as our greatest opportunity. We are laser-focused on keeping our product flexible, scalable, and innovative. Although sometimes it feels particularly hard to be an arbiter of change in an outdated industry, we're excited to be a driving force of that change.
There are some key things on our side at this point. In the broker space, there's a palpable need for disruption and innovation, which has meant a great response to what we've built from potential customers. That is definitely something we're excited about, and speaks to the importance solving these problems for brokers and companies all over this country.
A piece of advice we live by here at Maxwell is, "Fail fast, and do as many things as possible to get to the winning idea."  When you're working in the startup space, you're going to fail at something eventually. It's inevitable. That's why the sooner you get past those failures, and take those risks, the sooner you'll get to the thing that will make you great.
About the Author: Veer Gidwaney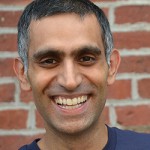 Veer Gidwaney is Chief Executive Officer and Co-Founder at Maxwell Health. Named one of Maclean's Magazine 'Top 25 Under 30,' Veer is a proven entrepreneur and innovator whose energy and intelligence have long been devoted to solving the problems of our time. Veer co-founded and served as CEO of DailyFeats, the popular mobile app that motivates and rewards members to improve their health and well-being. Recognizing his success, E&Y named him a finalist for Entrepreneur of the Year Award in 2002. Veer lives in New York City with his wife Nina and their children, son Vayav and daughter Naiya.