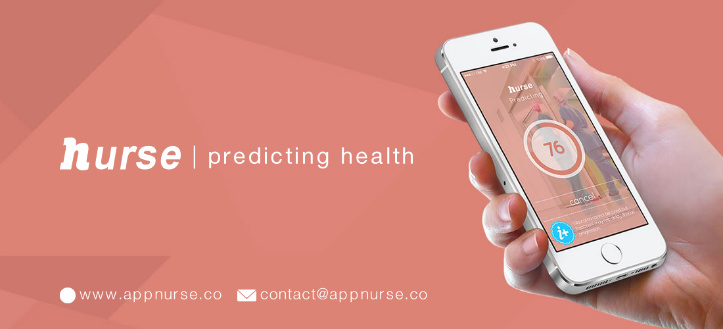 This article was contributed by Arthur Alves, CEO of Nurse
Let's go back to mid-2013, when the first concept of Nurse was created.  I realized that many people don't have health insurance and, in case of emergency, many of them come to the nearest hospital facility despite the fact that it may have not have beds available.  In situations like this hours can pass before a hospital is found that can help the patient.  Time is critical, and patients needing help generally don't have it.
It was from this pain point that Nurse was created in its first iteration.  Nurse's first concept was a mobile application to map the hospitals and medical clinics nearby and monitor their bed availability in real-time. In large part, to help moms in late pregnancy to not lose time in emergencies.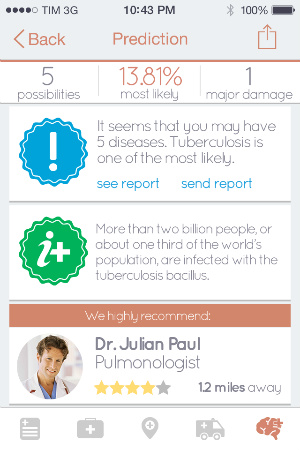 Sounds Good, So Why Did We Pivot?
The resources to monitor hospitals and clinics in real-time are very hard to obtain, especially when we talk about public entities (not to mention the bureaucracy). Keeping Nurse's mission to help people in mind, I observed another even more common problem. People's negligence- mine, yours, someone else's. Many people don't care if they are experiencing simple or even serious symptoms, they are too busy or too lazy to seek a doctor. In these scenarios, the diseases that could be prevented or treated since the beginning worsen and produce horrible consequences, even death.
 The New Concept
I knew to succeed, Nurse needed to help people avoid the occurrence and aggravation of diseases, alerting people to the risks of their symptoms and medical history by providing precise diagnostic predictions. For this, Nurse uses Artificial Intelligence techniques such as predictive modeling, machine learning and natural language processing to calculate the possibilities and probabilities of diseases based on accurate variables: symptoms, medical history, pathological patterns and influent external factors – geographic, climatic etc.
With Nurse, nobody will have an excuse for being careless and not "seeing the doctor." We want everyone to be healthy, but if symptoms pop up, you must accept help and stop thinking "it's just a flu". Nurse doesn't replace a doctor, it assists them and alerts you. After a prediction, someone who may have tuberculosis, for example, will be instructed to seek a pulmonologist, seeing a list with pulmonologists nearby, sorted by distance, availability and positive feedback.  Nurse will also be able to make an appointment through the app interface and the user receives prompt instructions about how to assuage or not to worsen the symptoms in a harmless way until a doctor can examine the patient.
Assembling The Pieces
When I finished the concept, someone told me it sounds hard and fancy, and asked how a bootstrapped startup with a few dollars would be able to afford the development of a prediction system. In that moment, I had never been so happy since I passed since highschool, learning and gaining experience in as many fields as I could.
7 years ago I started learning to program, in ShellScript, Perl and Python, and it did not take long for me to start learning Artificial Intelligence techniques. This is where the importance of knowing what I was doing as an entrepreneur came into play, and also tested my abilities as a fhands on developer.  Predictive Modeling and Machine Learning are two of my main skillsets along with Natural Language Processing, a more recent skill I've picked up.
With the main problem solved, I knew as long as I didn't starve, I would develop that prediction system

– Arthur Alves, Nurse CEO
The next step was to choose the best solution, the best programming language, the infrastructure, study and make the pathological patterns model, document, test and analyze and even learn Arden syntax – language used for representing and sharing medical knowledge.  Then, most importantly, obtain support and validate the idea.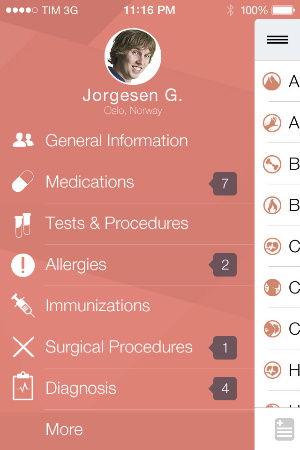 Just in late november '13, I started building the prediction system, dividing in two parts:
1) Calculate the disease's general probability, counting on initial probability, which is the probability of a sick person having that disease, the probability of a symptom to be observed in someone which has that disease and the probability of a symptom from that disease to be observed in someone that does not have the disease.
2) Calculate the personal precise probability, including the most important variables, which are medical history and external factors. Until this point, we could calculate the probability of a person having a disease based on his symptoms, but imagine that a child may have zero probability of having Alzheimers, a woman is more likely to have breast cancer than a man and someone that was not in Latin America has no chance to have Barber Bug Fever (Chaga's disease).
 Community
Nurse is made for the community, to positively impact people's lives around the world and the message is simple: "Don't be careless, it may be more than just a flu".
We are a true International team- we have team members working on predictive analysis and healthcare issues in four different countries (Romania, Brazil, Ukraine, Belgium), we support from local startup communities, Romanian Startups (http://romanianstartups.com/) and StartupAL (http://www.startupal.com.br/). We are working hard, finishing the development process to release our private beta very soon. There are already people from 19 countries registered to participate on our private beta.
Nurse's beta version will be released in April '14. Those who want to become beta testers, (especially physicians), please sign up at Nurse
About the Author: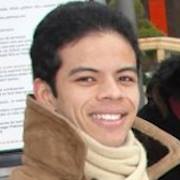 Arthur Alves is a Brazilian entrepreneur, developer and data scientist, but loves Romania as his own country. He failed to be an astronaut and a soccer player but loves what he does and, once created Carambola Lab to bring Augmented Reality into education. Studied Computer Networks but acts coding, thinking as a designer.
You can email Arthur: [email protected]