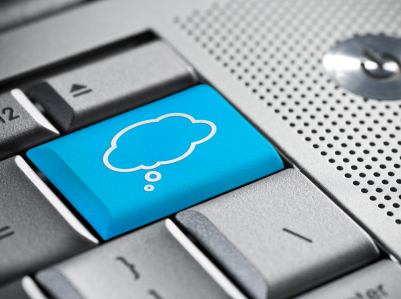 Technology is finally at a point where entire businesses can be run in the cloud. Gone are the days of servers, firewalls, desktop computers and armies of IT staffers – if you're a startup that is.
More and more, today's startups are running their businesses completely in the cloud. Sure the trend is partially motivated by astronomical cost savings, but cloud messaging and collaboration systems, the foundation of any cloud infrastructure, provide levels of features and functionality beyond what legacy systems can offer. Add to that a slew of integrated SaaS applications and the ability to work from anywhere, it's a no-brainer why today's startups choose to run their businesses in the cloud.
Cost Savings
Ten or even five years ago, the costs to starting a company were prohibitive. On-premise servers and the networks that go along with them cost upwards of $10,000 just to set up and install, not to mention ongoing maintenance costs and additional server purchases, phone systems, software licenses and updates, printers, desktops and much more.  Set up costs alone are a huge barrier to entry for any new company and the evolution of cloud-based business products is one important factor that's making the startup boom possible.
To get your new business off the ground, you'll need a messaging and collaboration system, like Google Apps, which costs just $50 per user per year (or is free for companies with under ten employees). Add to that a CRM and accounting system (both of which can be found for free), a reliable internet connection and the hardware costs for a couple of laptops, which seem to get cheaper by the week, and your company can literally be up and running in a matter of hours – all for a lot less than with a traditional infrastructure.
Integrations
Aside from the cost savings associated with a cloud-based business infrastructure, the flexibility of the cloud makes growing a new business painless. Cloud software easily scales, whether you're adding one or 100 new employees and the set up is minimal. If you decide to go with Google Apps, a new Gmail account seamlessly integrates with over 500 SaaS applications available in the Google Apps Marketplace. Plus single-sign on makes accessing these applications painless.
And these third-party applications often times integrate with each other or can be made to do so through a custom integration. Integrations mean information from one application is pulled into another, cutting down on manual input efforts and human errors.
Work from Anywhere
One of the most attractive and useful aspects of running your business in the cloud is the flexibility it gives you and your employees. With all of your important assets stored in the cloud – documents, spreadsheets and even presentations – you can literally access important information anytime from anywhere with an internet connection. Plus, the cloud's real-time collaborative features means remote offices and telecommuting are non-issues. Native features of messaging and collaboration platforms like chat, video, voice calling, real-time comments and screen sharing make working with someone across the country feel like you're working with someone in the next room.
Startups are no doubt the early adopters of cloud technology – they face minimal bureaucracy and work within lower operating budgets, and their continued growth will necessitate and drive further innovation in the market as the demand for new features begins to overburden existing cloud technologies. What's more is that they'll actually be able to adopt this new technology at a relevant pace since startups are not beholden to on-premise systems. Plus, with all this rapid innovation, it's only a matter of time before larger, older companies leave behind their cumbersome and costly legacy systems and trade up to the cloud.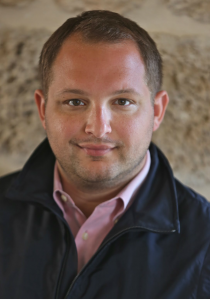 About the author: David Politis is the founder and CEO of BetterCloud, the leading provider of enterprise class management and security tools in the Google Apps Marketplace. Follow David on Twitter @DavePolitis and BetterCloud @bettercloud.
Image credit: Cloud Computing World