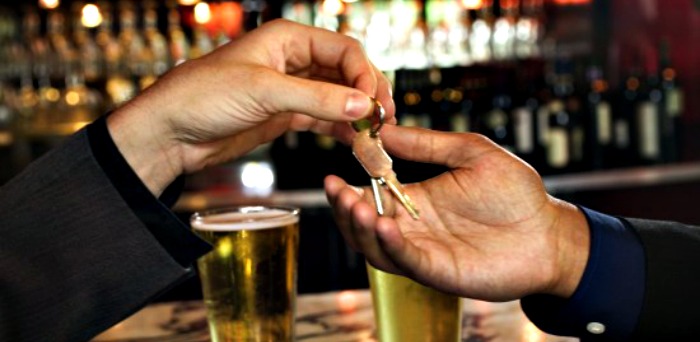 Cab and personal driver companies like Hailo and Uber are planning on having a busy night this evening. After all, it's the biggest party night of the year. If you don't have a designated driver with you, you'll probably have to park your car overnight in the spot you booked with ParkWhiz and catch a cab.
If you find yourself without a ride home because Uber and Hailo are too busy, you might be sitting curbside for a while before finding a friend who can pick you up. Since that sounds terrible in the biting winter wind, plan ahead and download a crowdsourced ride sharing app just in case you need to find a ride.
Startups like Lyft and SideCar are subverting the municipal nightmares and lawsuits that personal driver startups like Uber have been battling in many cities. That's because Lyft and SideCar connect riders with friendly folks who are willing to give rides in their personal cars, no taxi medallion required.
The drivers are safe and prescreened by the companies. SideCar for example ensures that all drivers are licensed, have insurance, and can passed multiple background checks. SideCar doesn't charge riders. Instead, drivers set and collect suggested donations.
SideCar is currently only available in Seattle and San Francisco. The company is offering special deal tonight for new SideCar riders. SideCar newbies in Seattle can use the promo code SIDECARFAMNYE and receive a $10 credit. Also, Seattle riders will have a chance to win more credits that match their ride donations on new year's eve Contest entrants must follow @SideCarSEA on Twitter, then use the hashtag #RideOnSEA in a tweet. The SideCar Seattle team will pick the top 5 tweets every hour from 6pm – 2am and add the matching credits in their account on January 1st.
San Francisco drivers get a great deal tonight from 5pm-5am. SideCar is going to suggest double the community average donation for each ride within the app. Riders don't have to pay more, but they power of suggestion will remind them about the value of a late night ride on the holiday.