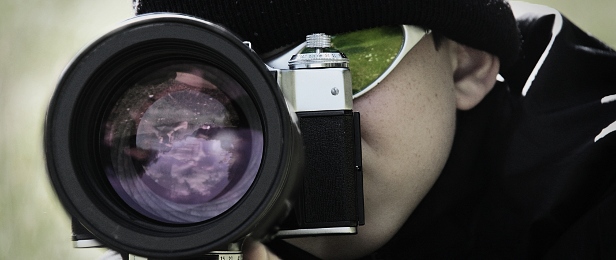 A former ISP executive with a history of standing up to government surveillance plans to launch an internet and mobile phone service provider focused foremost on preserving user privacy – starting this year, if possible.
In 2004, Nick Merrill became the first ISP leader to fight back against a request for user information under the Patriot Act, during which he received help from the ACLU and the Electronic Frontier Foundation and technically remained under a gag order until 2010. That experience, he says, has motivated him to create a telecom that employs "end-to-end" encryption technology to fight against unauthorized access.
"During the years I was under the gag order, I realized there was a need for an organization to reform the telecommunications industry's approach to user privacy and freedom of expression," he wrote. "This project aims to turn that realization into reality."
The project grew out of Merrill's Calyx Institute, a non-profit he started to promote awareness about digital rights and privacy. Funding will be used to purchase a small datacenter in New York, he says, as well as hardware, software and wages for a "skeleton staff." The project is aiming to raise a minimum of $1 million to launch, and hopes to approach $2 million during the initial call for support.
"I have a lot of experience running a business on a shoe-string budget," Merrill wrote.
The software for the project is under development by a partner nonprofit, LEAP, and Merrill hopes that those and other tools developed as part of the project will broaden the array of resources available to privacy advocates.
Merrill also plans to develop secure email and cloud storage systems as part of the project.
"This project is valuable because it creates a much needed alternative to existing commercial telcos; the ones we all know and most people are unsatisfied with," Merrill wrote. "In addition, it will develop open-source technology and policies that any ISP or mobile provider can use, which will create a public benefit. I think this is the sort of transformative and disruptive project that could reverberate nationally and beyond."
Calyx did not reply to a request for comment by press time.