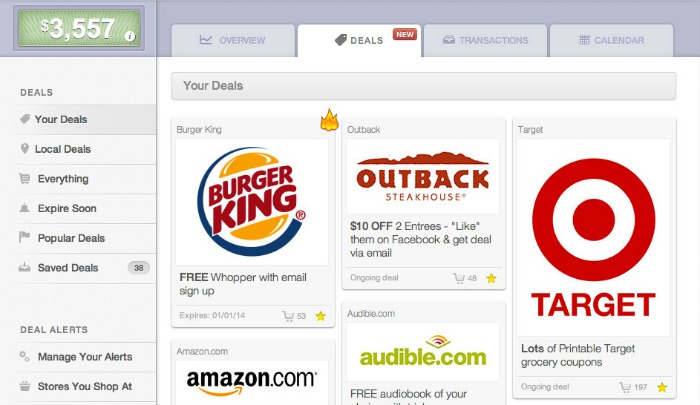 Day to day financial planning and money management apps are great at helping users identify how their income is being allocated. While most apps like Mint focus on budgeting and saving money on financial services, helping users save money on everyday purchases is an afterthought.
Boulder-based startup Budgetable is out to change that. Instead of aggregating information about users' bank accounts against their budgets like Mint, the bootstraped company sends users alerts about money-saving deals based on their past purchasing behavior. Think of it as proactively saving money, rather than assessing spending habits and offering saving tips after the money is already gone.
Founder Ryan Bales came up with the idea for Budgetable after getting frustrated locating working promo codes. "Whenever I buy something online and I see a place for a promo code at checkout, I usually get on Google and try to find one just to save a couple bucks. The problem is half of the time the promo codes you find don't work. I thought it would be really helpful if I always had working promo codes for the stores I shop at the most."
Bales knows that people love getting a good deal, but they hate spending the time to search for them. Budgetable helps users save money at their favorite stores by connecting their bank and credit cards to identify where they shop the most. Individuals can then set deal alerts on specific stores to receive an email alert when that store has a new deal or offer. Budgetable also has everything that users need to manage money across all accounts, so there is no need to use another personal finance tool.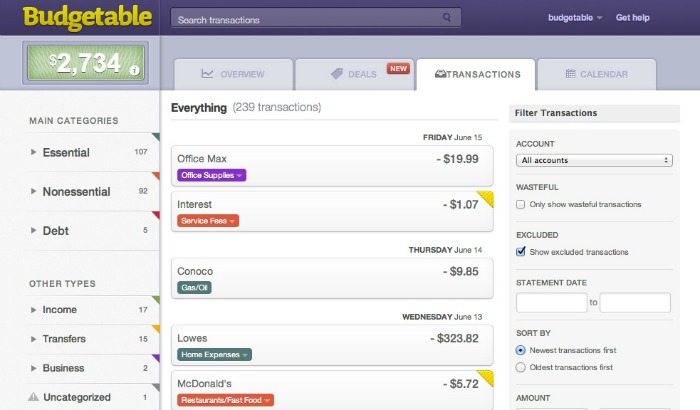 The app launched quietly in May, and doubled its users last week from 1,500 to 3,000 registered accounts. Bales is relying mainly on social media to get the word out about his app, and hasn't spent a dime on marketing or advertising (in true budget style).
Thanks to the early demand for the app, Bales has just started raising money. "We believe we've solved a real problem, Bales notes.
Unlike competitor Mint, Budgetable doesn't rely on business development deals to offer savings to users. Instead, Budgetable wants to focus on offering a high number of deals with just a few that generate revenue for the company. According to Bales,"Our main goal is to have the best deals. Which means that we don't get a kickback on all deals provided through Budgetable. We do, however, receive a small percentage on some of the deals."