This week the MIT and Harvard-founded Broad Institute, responsible for creating the Genome Analysis Toolkit (GATK), has named St. Louis-based Appistry as the company to handle the for-profit licensing of its innovative sequencing software. Appistry, which finished a $12 million series D round of funding in August, offers big data analytics solutions for enterprise companies.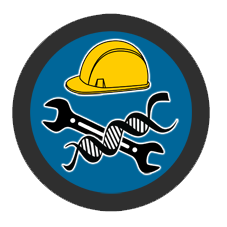 Since 2009, the Broad Institute has been developing analysis tools that extract crucial information from complex DNA sequences, providing insight into disease origins and other medical conditions. The St. Louis data startup was chosen to take care of licensing and customer support for the next version of GTAK, which will include improved tools for error modeling, data compression, and variant calling. The original GTAK will now be known as GTAK-lite and remain free to access.
"Genetic research is changing the face of modern healthcare, and tools like the GATK have been essential in making the reams of data coming off of sequences actionable," said Appistry CEO Kevin Haar. "We are honored to have been chosen to help the Broad Institute bring GATK 2.0, with customer support, to for-profit users and ensure that it remains an important source of insight in deciphering the genetic code and better managing and treating human disease."
The agreement will allow the Broad Institute to continue its work on enhancing the genome toolkit without the distraction of distribution and customer support issues. Appistry will require a monthly subscription fee for access to GTAK 2.0, which will include regular release updates and support.
"By partnering with Appistry, we are able to continue to provide the toolkit for free to non-profit users, and to continue to extend its capabilities, while also ensuring the kind of support that users at for-profit companies have been looking for," said Broad Institute deputy director David Altshuler.
GTAK has been used for important research projects, including the 1000 Genomes Project and the National Institutes of Health Cancer Genome Atlas. The St. Louis data company already has information on GTAK 2.0 available, so check out the official website to find out more about the next version of the DNA analysis technology.