After closing on a $1.5 million seed round last June, Breather is now ready to unveil the first three locations in New York City.  This announcement comes after an incredibly successful soft launch in Montreal and will be followed by several cities in a short timeframe.  According to their information, San Francisco should be ready in approximately eight weeks, followed by Boston, Chicago, Toronto and LA.
This startup was founded by Julien Smith, a New York Times Bestselling author, and is backed by investors including Gary Vaynerchuk and Mike Walsh.  Essentially, it's zipcar, but for work or meeting space.  After all, sometimes Starbucks just doesn't cut it.
All rooms are beautifully designed and easy to access.  Best of all, they're private, so you can get your work done without distractions, and they're quite affordable, too.  A space near Madison Square Garden can be yours for $25 an hour.  All you do is download their app, find an open space, and reserve it.  Your smartphone will grant you access, and you can even reserve space up to 30 days in advance.
What do you think? Would you want Breather in your city? Take a peek at their first three spaces in NYC below.  I'm not sure about you, but I could get some serious work done in those spaces…
Penn Station – 519 8th Ave, 8th floor, #808, New York City
$25.00 /hour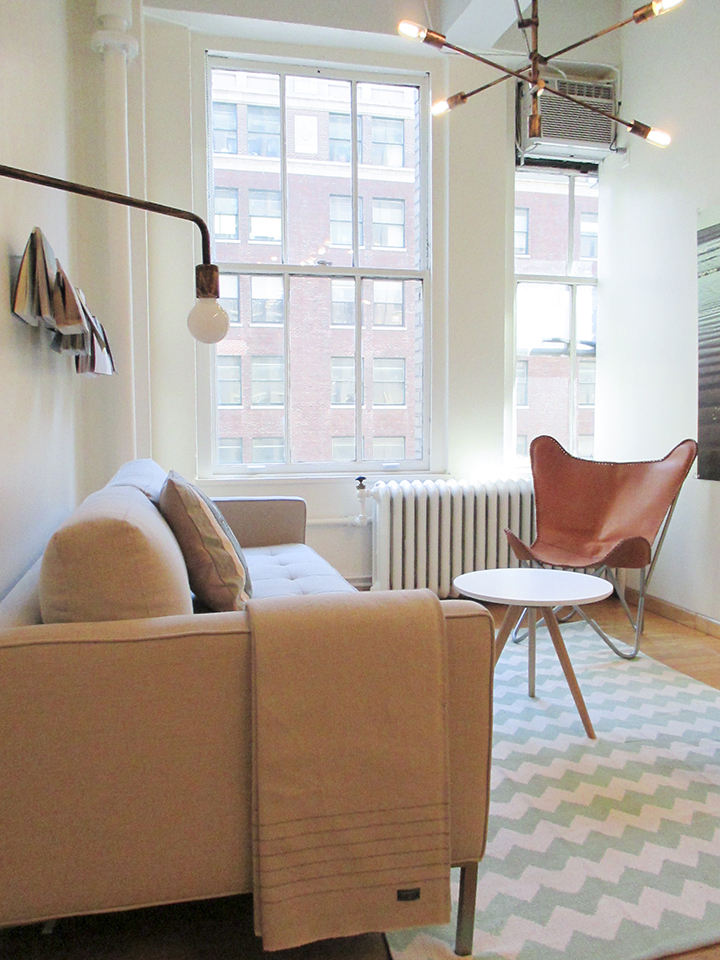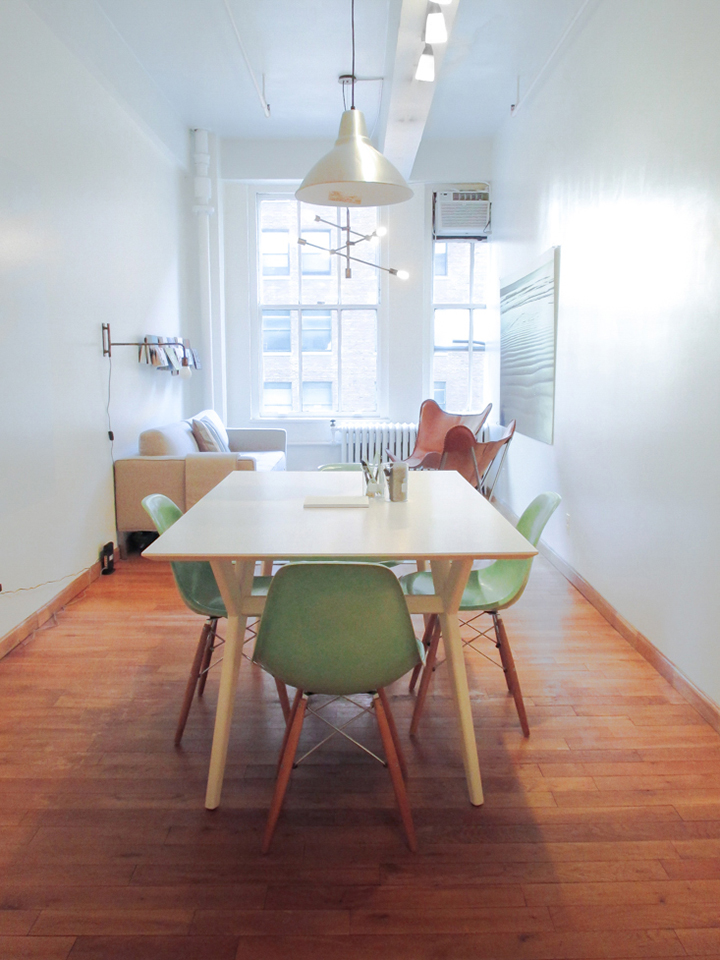 DESCRIPTION
Steps from Penn Station and Madison Square Garden, this is the commuter hub of NY. Located smack in the middle of the city, take in a show, a game at MSG or chill out before heading home for the night.
Amenities: Cool art, idea wall, comfy couch, street view, workspace, free wifi, lots of plugs
Accommodates: 6 people
Flatiron – 1123 Broadway, #809, New York City
$25.00 /hour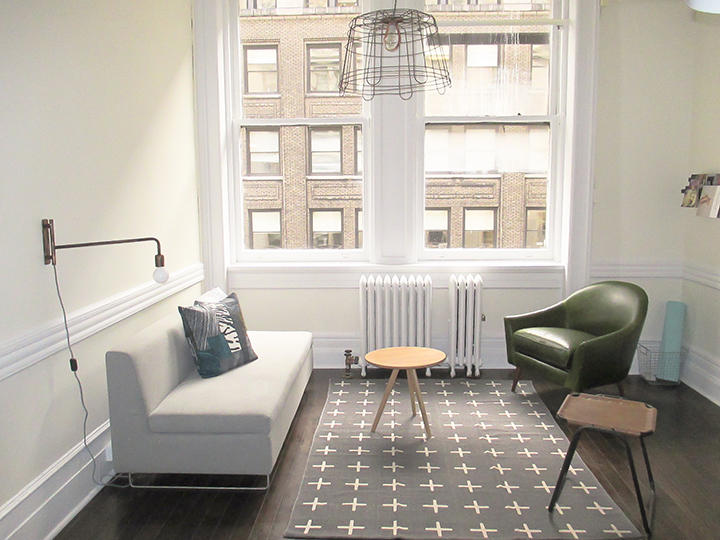 DESCRIPTION
Right next to Madison Square Park and the famed Flatiron Building, it doesn't get more central than this. Also, close to the startup hub area, Silicon Alley. There are plenty of great restaurants and shops within a few minutes.
Amenities: Comfy couch, large workspace, park view, wifi, yoga mat
Accommodates: 5 people
Soho – 611 Broadway, 8th floor, #806, New York City
$25.00 /hour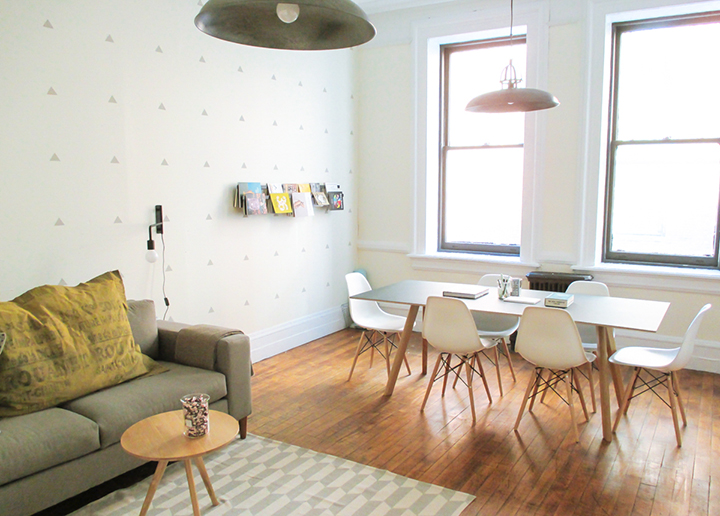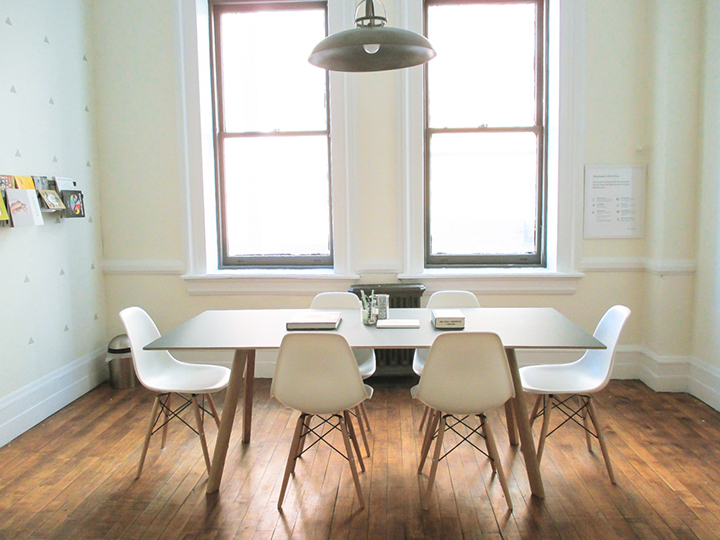 DESCRIPTION
Right on the border of Noho and Soho, located next to all the best shops, restos and bars. This is the cultural center of the city. Our Soho space is perfect for chilling before a night out, or a perfect spot to sign those clients you've been after.
Amenities: Idea wall, comfy couch, large workspace, free wifi, lots of plugs
Accommodates: 8 people