Chicago payment processing startup Braintree announced this week that it has just closed a $35 million series B round of funding led by New Enterprise Associates. The latest round brings the payment company's total funding to nearly $70 million since its first outside investment from Accel Partners last year.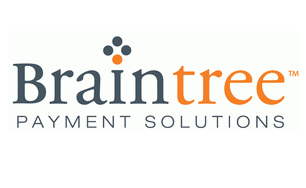 In a blog post this week, Braintree CEO William Ready compared the company's growing payment processing platform to Apple's creation of the iOS — putting a spotlight on the business opportunities that arise from innovating and democratizing existing concepts. "We hope to similarly transform payments technology, by building a layer of abstraction on top of the payment networks that lets developers easily access the most sophisticated elements of the payment networks without having to be experts in payments," wrote Ready.
Earlier this month Braintree introduced instant merchant account approval for US companies, effectively shrinking a process that once could take a few business days down to a number of hours. With the latest round of funding, Ready has said that the company plans to continue down the path to making Braintree accessible to the growing companies that need it most by continuing to implement business-friendly features like its instant approval process.
"Our goal remains true to the founding vision that we have been working towards for the past four years: simplify payments," Ready wrote. "This means we'll continue to develop elegant, easy-to-use APIs, as well as stay true to ethical business practices in support of merchants."
In August, Braintree acquired New York City-based mobile startup Venmo, which enables friends to send payments to one another using only their smartphones. Ready wrote that Braintree will continue to develop new solutions for mobile platforms with the help of the recently-acquired Venmo team.
The new funds will also go toward growing the Braintree's team; Ready concluded the blog post by announcing that each of the company's four offices is looking to hire "world class engineers."
Braintree currently processes more than $4.5 billion in payments each year from companies including Airbnb, Uber, and Angry Birds developer Rovio.