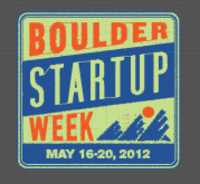 Have a burger with Brad Feld. Toast microbrews with the crew at Trada. Go to morning meditation with the engineers at Dojo4. Ride bikes with Techstars. Sounds like fun, right? The only catch is you have to go to Boulder, Colorado, this May to participate in Boulder Startup Week. Better yet, if you are looking for a new startup to join and you're open to relocating, Boulder Startup Week wants to welcome you to town with a free flight.
This year marks the third annual Boulder Startup Week, which draws in entrepreneurs, investors, and software developers for the five day long celebration of all things startups. This year, the event will take place from May 16th-20th. There are are number of fun activities planned, including outdoor sports, meditation, design talks, and marketing/PR how-to panels.
Although some of the activities are sure to get geeky, Boulder Startup Week is not a weeklong hackathon. Instead, it's a chance for startup folks from all over the country to visit Boulder and experience the magic of the active startup scene there. At its core, it's a weeklong recruiting event wrapped up in a pretty package that includes free food and bike riding.
Thanks to sponsors like Startup Weekend, SendGrid, Gnip, Pivotal Labs, and more, there are seven open slots for startup folks to secure free airline tickets to Boulder for the week. Here's what you need to do if you want to be one of the lucky seven:
1) Go to the Who's Hiring page and identify a job or two that you would consider applying for.
2) Email [email protected] with the following:
A little bit about yourself and why you're interested in coming to Boulder Startup Week.
What you love working on, with links to your projects or portfolio.
Mention any Boulder startups that are up your alley.
Your name and phone number.
If you are chosen, Boulder Startup Week will supply you with:
 A free, round trip plane ticket.
 A free couch to crash on (if you'd like).
 Roundtrip bus tickets from the Denver airport.
For more information, follow Boulder Startup Week on twitter or check out the Visit Boulder page on the Boulder Startup Week website.