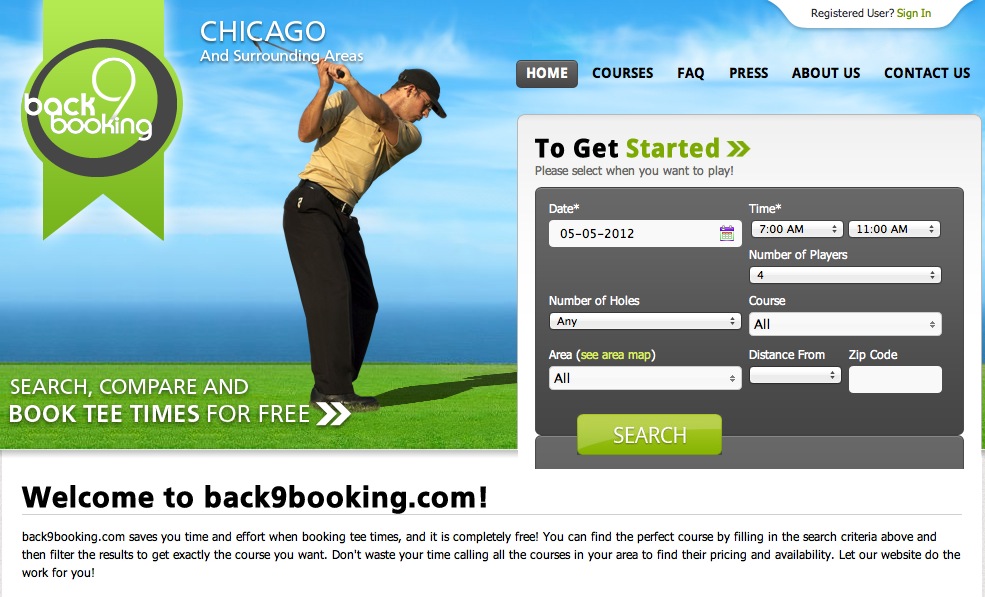 Back9Booking is a startup that takes aim at the one of the biggest frustrations of any golfer: securing a suitable tee time for their next round of golf.
Instead of spending the time calling around to several golf courses in the area, Back9Booking allows golfers to enter specific information about what time you want to play, how many people will be participating, and how far you're willing to travel for a round of golf. In only a few minutes the service gives your best golfing options based on all the information you've provided, eliminating the frustrations of searching for that perfectly scheduled round of golf.
"Golfers simply don't have the time or patience to call multiple golf courses to find a suitable tee time," said Brent Robertson, CEO of Back9Booking. "We created [the company] to meet the demand for a time-saving, easy to use online solution for golfers."
The company was launched last month by three brothers who were fed up with the current process of finding available tee times. With Back9Booking, Brent, Struan, and Glenn Robertson have brought a simplified searching service to golfers in Chicago and its surrounding areas that benefits both players and courses alike. The company's two principals are to provide golfers with a free and easy tool to make the reservations they want, and give golf courses a steady stream of both the regular and new customers they're always looking for.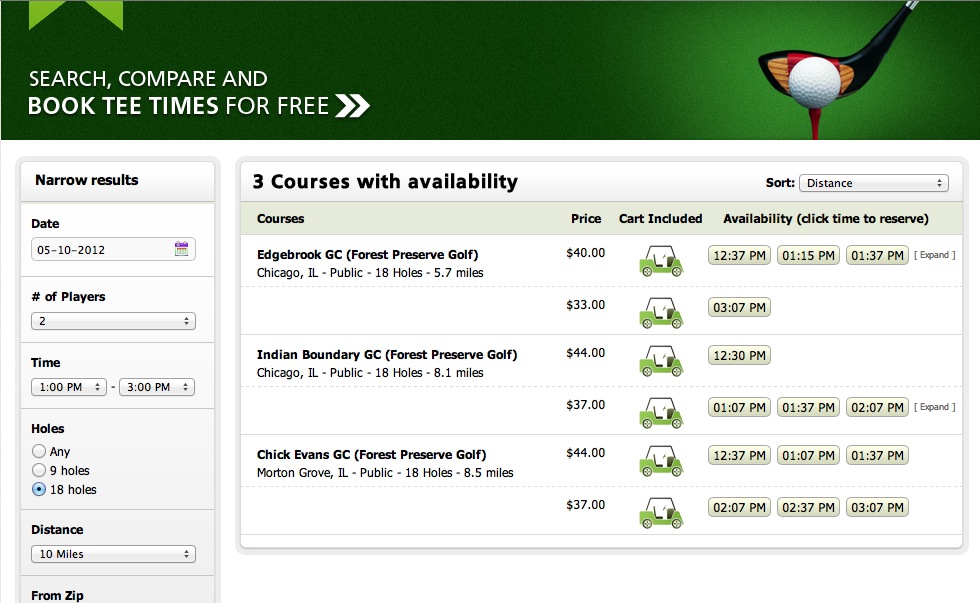 Back9Booking has an advantage over its current competition because it is the only free online golf reservation service available. The company makes money by charging courses a flat commission for each booking, and unlike other reservation sites, doesn't charge the customer anything for using its service.
Though Back9Booking is currently only available for courses in the Chicago area, the company is looking to expand nationwide. Its founders plan to begin their first round of fundraising soon.