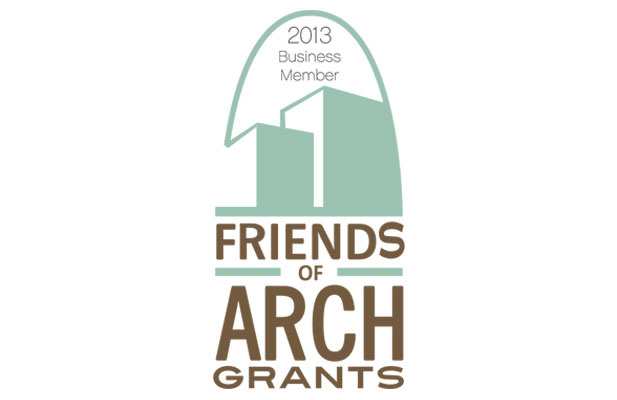 As a reader of Techli, you're no stranger to Arch Grants, the global business startup competition that provides $50,000 non-dilutive grants to early stage ventures.  After all, Techli is a recipient of one.  While it is why we initially moved to St. Louis, it's now just one of the many reasons we stay.
It's no secret that there are amazing things happening in this city.  Just take a look at the new round of Arch Grants recipients announced a few weeks ago and the success they're already garnering.  There's something special happening in this city, and it's thanks in large part to organizations like Arch Grants and the many people who are supporting the burgeoning startup economy in downtown St. Louis.
If you've spent any time at T-Rex, the technology incubator downtown, or Lab1500, the entrepreneurial center on Washington, you've seen the collaborative and vibrant community of entrepreneurs.  What else can the community do to support them?  Well, now there's an answer. A new group in town has formed to help make the startup community even stronger.
Friends of Arch Grants was formed to help foster the entrepreneurial community in St. Louis by providing an access point for individuals and businesses to support local startups.  For example, consider Arch Grants winner Candy Lab.  They moved here from California, and when they drove in to town, they were starting fresh without the comfort of friends and family.
While St. Louis is a great place to live, moving to any new city can be tough.  Where do you live? What are a few good restaurants?  How can I meet people?  Friends of Arch Grants wants to make this transition easier for entrepreneurs by connecting them to the community.
Let's face it.  Startup life can be brutal, putting in 80-100 hours a week on your business.  This new group understands that, and it will go beyond throwing the traditional happy hour events and provide non-economic support.  They'll even be working to connect entrepreneurs' significant others together, helping them discover the unique St. Louis community and the many great things we offer while their partners' get work done.
If you'd like to help, sign up to become a friend.  It only takes a few seconds, and you'll know that you're doing something great for the community of St. Louis.  "The Friends of Arch Grants Board is excited to provide the St. Louis community an opportunity to support startup businesses," said Brian Salmo, president of Friends of Arch Grants.  "We want to offer friends the opportunity to get involved at events and in other programs relevant to grantees."
In addition to building a volunteer network of members, the organization will also be selling stickers to local businesses to further show support for St. Louis' tight-knit startup ecosystem.  The membership fee for the year will be $100 for businesses, and in return, they'll receive a storefront sticker to proudly show their support to the community.
Get involved today by signing up on their website by clicking here, and let's further show our support of this great program and why St. Louis is such a great place for entrepreneurs.