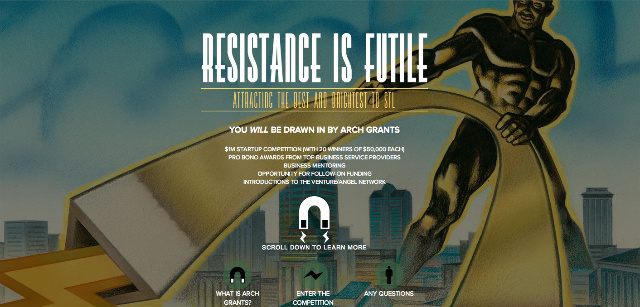 It has almost been a year since the first class of Arch Grants recipients received their equity free, $50K grant– and next week, the finalists in round two of Arch Grants make their final presentation to judges in the hopes of winning a grant for their business.
This year saw 707 applicants compete for 20 available grants, up from over 400 last year.  As entrepreneurs currently living in St. Louis can attest, downtown is quickly turning into a hub of startup entrepreneurs thanks to being located in T-Rex, working out of the new Lab 1500 or even paying a visit to St. Louis' hottest startup (and fastest growing sports site in the U.S.) Lockerdome.
Unique in the country, Arch Grants takes no equity in the companies they award funding to, and in the space of 12 months will have brought 35 startups to St. Louis that otherwise may not have been here.
Having been awarded an Arch Grant ourselves, Techli has become entrenched in the startup scene here and knows all too well the stress the current batch of finalists are going through- to a startup, $50,000 is a Big Deal.
I remember exactly what I was feeling and thinking leading up to the final pitch, and so I decided to reach out to some entrepreneurs in the finals to hear what they thought about potentially locating their startup in St. Louis vs. somewhere else.  Here are their thoughts: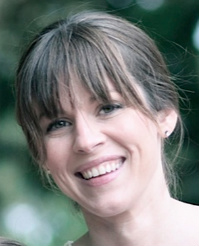 Rose Dzuirgot, SeniorMarks: "My co-founder and I were thinking we were going to be located in Chicago, but have been blown away by the level of support in St. Louis- The entrepreneurs here are incredibly generous with their time, creative ideas and support.  Winning an Arch Grant would seal the deal on St. Louis for us.  We're really excited about the mentorship available in St. Louis and the potential for funding beyond Arch Grants- St. louis really is a great place to be located for an entrepreneur!"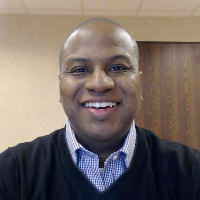 Ron Story, LeadWarmer: "As a resident of the St. Louis metro area, St. Louis is a no-brainer for me.  I've worked for a St. Louis based startup myself and now that I've launched my own venture and have some traction, I am more convinced than ever that St. Louis is exactly where I need to be to grow my business. Being an Arch Grants finalist is humbling and exciting all at once.  It makes me proud an East St. Louis entrepreneur can grow a great business here."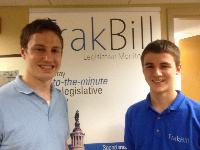 Steve Marciniak, TrakBill: "I recently graduated from the University of Illinois in Champaign and was planning my move to Chicago when Edward Domain (founder of Techli) invited a group of U of I entrepreneurs to St. Louis and I was bowled over by the support system for startups here.  Rick Holton from Cultivation Capital gave us all a bus tour of St. Louis, Brian Matthews is our lead mentor (also from Cultivation Capital) and we were recently accepted in Capital Innovators latest class.  St. Louis has been instrumental in our growth so far and we're loving being here- three months so far!"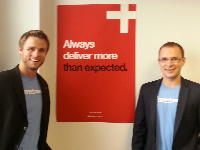 Jeffry Harrison, Rovertown: "I am a graduate of SIUE and my business partners graduated from SIUC.  Despite that, we were headed to Chicago as we had no idea St. Louis had a thriving startup culture.  When we visited organizations like Techli, Cultivation Capital, Capital Innovators and Arch Grants, we were really excited.  There is a perception in the Midwest that startups need to go to Chicago or Silicon Valley, but that clearly isn't the case.  Winning an Arch Grant will definitely keep us in St. Louis for a long time to come.  We're thrilled to be in the finals."