St. Louis store navigation startup aisle411 has brought on three new executives this week to further strengthen the company's leadership as it moves forward to becoming the premier indoor map and search platform. Founded in 2008, Aisle411 allows shoppers to navigate participating stores using a mobile app to guide them directly to the items they're looking for.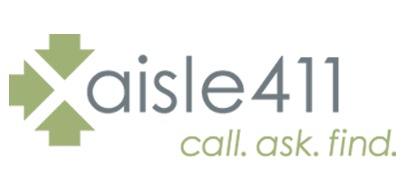 "We are committed to delivering a solution that empowers anyone with a smartphone to find products and promotions quickly and easily in retail stores," said aisle411 CEO Nathan Pettyjohn. "To further this momentum, aisle411 has created a team with powerful, tested leaders that will be critical as the company moves aggressively to build on its lead in the market to truly enhance the in-store environment."
Cultivation Capital general partner Peter Esparrago will come onboard as aisle411 COO. Esparrago, who was a partner for 16 years at Accenture, a St. Louis management consulting and technology services company, has a proven record of building and managing tech companies. The newly-appointed COO previously served as the president of two information security companies and successfully sold IntralSP, a software-as-a-service company, to two communications providers during his time as CEO.
Norwood Keel, a former director of product and partner development at Microsoft, will become aisle411's VP of products. Prior to taking part in the development of Bing's global imagery business, Keel worked as vice president of a remote satellite sensing company that was acquired by Microsoft in mid 2006.
The third and final addition to the aisle411 executive management team is Become.com founder Michael Yang, who will join the startup's board of advisors. Yang is best known as the founder of mySimon.com, which was acquired by CNET in 2000 for $700 million.
The three recent executive additions follow aisle411's hiring of Kris Kolodziej earlier this month. Kolodziej came onboard as the St. Louis startup's vice president of location services. Previously part of Verizon's location services team, Kolodziej additionally co-authored a book on the subject in 2006.
According to aisle411 the latest appointments are effective immediately, so if anything starts going haywire with daily operations, you know who to talk to.