When it comes to the cutting edge tech startup scene, Omaha may not be the first place on everyone's minds, but after Forbes named it the "Best Bang For Your Buck" City, and it topped the charts of "America's Fastest Recovering Cities," we may need to reconsider. A myriad of up-and-coming tech startups help maintain Omaha as the heart of the Silicon Prairie. Here are seven recent additions adding fire to the Omahype: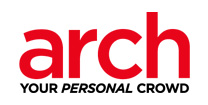 Arch aims to redefine how internet dwellers explore local surrounding and place far away. As their website says, "Don't rely on outdated tips, status updates and pictures on your friend's wall for information." Instead, they believe in forming a community of like-minded Arch users  who can provide personalized travel tips and up-to-date information. Check back for their upcoming beta release!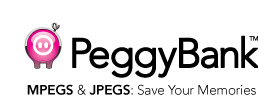 Everyone's got that one worrisome box of old disk tapes, family vacation videos, or floppy disks (floppy what?) lingering in a basement or attic. Are you worried at the thought of those precious memories fading into oblivion? Peggy Bank's worried too, and they've created a nifty film, video, and photo transfer system that assures those memories live on for the grandkids. They also offer a free, unlimited online vault where users can view, organize, and share their files in one seamless package.

Launched just shy of a year ago, Grain & Mortar is a strategy, branding, and design company.  According to their website, they bring a strong personal touch to the work they do because "we are a company that believes in honesty, old-fashioned values, and having real relationships with our clients." They've already put a dent in the Omaha branding scene, gathering commisions from companies like Hayneedle, Inc., Creighton University, and The American Academy of Pediatrics.

 Secret Penguin
According to their website, Secret Penguin is a"youth branding agency rooted in the skateboard, music and youth cultures, working out of the midwest." How's that for specific and unique? From its self-prescribed, quirky name to its mission in life to create delightful brands and user experiences, Secret Penguin is all about experimenting for fun, youthful company branding and design. And so far it's paid off; they've garnered the interest of big guys like the NFL.

Hurrdat is a social media company with a twist. According to their homepage, "social media matters, and we understand this." They currently offer two key services: providing a social media platform for professional athletes, and delivering customized social media campaigns for various brands and businesses. And they believe in providing a start-to-finish service, from creating the social media accounts, to delivering personalized posts, to crunching monthly numbers that track your business's progress in the socialsphere.

To paraphrase, What Cheer makes fancy websites with joy. And it shows. Their quirky, fun designs resonate with joy and passion for what they do, and their clientele thus far has been diverse, ranging from independent musicians to a post punk recipe blog, to the Union Pacific Railroad company.

Layeredi is a mobile strategy startup that will help your business navigate the mobile landscape by providing customized apps, connectivity tools, and other features that help push your business forward. According to their blog in late July, they are "very close" to unveiling their beta, so stay tuned.