When it comes to Africa, western media bombards us with images of underdeveloped infrastructure. For years, we have been taught to see Africa as a poor, fledgling continent, unequipped to handle basic issues such as food and water, much less questions centered around technology.
Not so fast.
While it is still a developing continent, that's only half the story. With a new .Africa domain, a population expected to double by 2050, and a whopping middle class population of over 300 million, the second-most populated continent is quickly gaining ground as a prominent world player, particularly in the technology sector. Indeed, 2012 has been a busy year for the African tech scene.
Women In African Tech
Women like CEO of Main One Cable Funke Opeke and Adenike Ogunlesihelp diminish the myth that only men traditionally preoccupy themselves with math and science. A quick peruse across the Black Entrepreneurship profile's database of women CEOs shows a smattering from Africa, already a significant improvement from only a decade ago.
Meanwhile, at a SXSW panel earlier this Spring, it was noted that greater access to mobile tools are providing women a new platform for reaching out and connecting to the rest of the world, such as the social enterprise we covered last month. On the same token, Internews Vice President Debora Ensor stated that cell phones and computers are slowly entering more remote locations like villages.And with increasing self-reliance, attitudes toward charity have taken a different twist: Ebel Okobi, the head of Yahoo! development strategy, stated in a recent interview that "charity is not a business strategy, do you want clients, or recipients?"
Dawn Of The African Incubators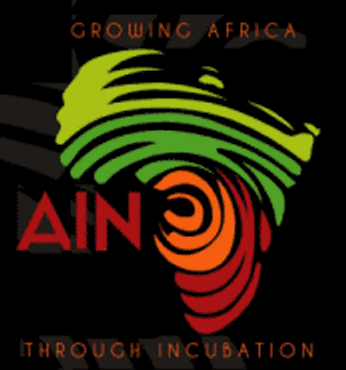 Based in Nigeria, the African Incubator Network offers a virtual networking platform for "any person or organization that has a passion for supporting small enterprise development in Africa," according to the organization's website. In the spirit of western incubator networking organizations, the AIC holds mentor awards, organizes international conferences to bring together entrepreneurs, and connects startups with potential VCs and angel investors. According to the Network's blog, Agritech (Agriculatural Tech) and ICT (Information Computer Tech) are two key sectors and a hefty part of the organization's membership, but other areas such as biotech, cleantech, computing, health and media are garnering support.
Established in Ghana by Norwegian businessman Jorn Lyseggen, MEST (Meltwater, Entrepreneurial School of Technology) is an ambitious and competitive IT incubator that is poised to create jobs in Africa by training young Africans to become software entrepreneurs. According to the incubator's website, the intensive two year program follows a three phase approach: training, incubation, and mentorship. The first round of eight startups, ranging from mobile marketing and ecommerce, to mobile gaming, graduated earlier this past June. You can track their progress here.
Angels In Africa
With incubators popping up all over the continent, it is no wonder that the continent is recieving the attention of more investors. Organizations like Venture Capital For Africa (VC4Africa) recently partnered with tech launchpad DEMO to  organize DEMO Africa, an international, inaugural tech conference to be held this October. According to DEMO's website, "…a hand-selected group of new products will make their public debut to global press, investors, corporate acquirers, strategic partners and buyers. Adobe, Cisco, Google, Microsoft, Motorola, Symantec, Yahoo! and many others have acquired promising DEMO companies that have become household names today."
One of the biggest accelerators to make the news recently was the Savannah Fund, a $5 million sub-saharan accelerator funding program and the first in that region. Founded by Valley Vets co-founder Paul Bragiel and Microsoft alumnus Mbwana Alliy, the program has commitments from Tim Draper, Dave McClure of 500 Startups, Yelp co-founder Russ Simmons, and Dali Kilani and Roger Dickey of Zynga. It has also secured commitments from local Kenyan entrepreneurs. The program hopes to fundraise an addtional $5 million.