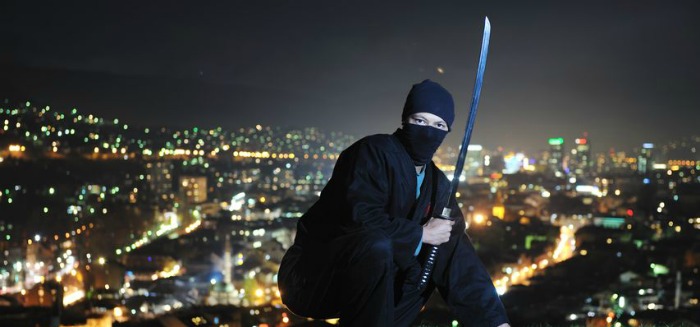 To stay in stealth mode, or not to stay in stealth mode? That is the question de jour of the startup community. On both sides of the debate there are passionate believers. Although many proven entrepreneurs and investors have publicly discussed the advantages of founders talking about their startup with anyone who will listen, there are advantages to keeping your startup a secret.
Stealth mode is the term that startups use when they are not disclosing their industry or product yet. Once frowned upon, it is rising in popularity among startup accelerator teams whose ideas are not fully baked yet. In the TechStars Boulder class of summer 2012 for example, four out of the 12 companies are listed as stealth mode on its website.
Why should your startup consider staying in stealth mode? Here are a few reasons to consider:
Your competitors won't see you coming.
This reason is obvious. When competitors can see you rising up with a good idea, they will try to do everything that they can to stop you. This includes stealing your idea and incorporating it into their own product. Chris Dixon, angel investor and Hunch co-founder, disagrees with this point:
"In terms of the risk of someone stealing your idea, there are at best a handful of people in the world who might actually drop everything and copy your idea," he wrote. But what if the "handful of people" work at Google, Facebook, or Twitter?
It only takes one major technology company to start working on your idea to kill your company before you even get started. Facebook is notorious for copying ideas and implementing them fast to see if they stick. Considering the company's engineering talent and reputation for fast product development, it doesn't take it long to build the same thing that some startup founders devote a year of their lives to.
You can make big mistakes on the down low.
It's easy to kill a product and start from scratch before you have established a brand and a following. Mobile address book startup Xobni pivoted three times during its stealth phase while it searched for the right customer/product fit around its goal – which was to organize the world's personal public data.
It's easier to filter feedback.
Everyone has an opinion. If you tell many people about your startup, you will have many different opinions to filter. How do you know which opinions are valid? How do you synthesize feedback from your mom, your programmer drinking buddies, and know-it-alls in your community's startup scene? No matter how much experience people have, their advice isn't always worth listening to. In the early stages, startups should go along with the instincts of the founders before starting the iterative process based on customer development.
You'll figure out the business model without confusing users.
Startups who flounder between offering freemium services and 30-day free trials can confuse and anger early adopters. Startups should consider A/B testing of pricing models in a stealth, closed beta stage. When business models are changed up on your devoted user base, they will jump on social media to complain about your startup faster than you can reach them to explain your reasoning.
You'll have better information to present to potential investors.
In stealth mode, you'll be able to test hypothesese and generate data for your pitch deck. Stealth startups can also demonstrate to investors that they can hit key metrics based on the success of a closed beta test. Stealth mode can also build anticipation among early adopters based on the track record of the founders. Enterprise social media marketing platform Hearsay Labs for example stayed in stealth mode as many people were clamoring for a chance to see the new product from "The Facebook Era" author and Hearsay CEO Clara Shih.
Stealth mode should be used as a tool for some startups based on their unique value proposition in the marketplace. Startup founders should always consider from whom advice is given. Are venture capitalists encouraging you to opt out of stealth mode? Maybe they are trying to get key information to help them evaluate a different potential investment. It's not ethical, but it happens. Keeping your startup in stealth mode does not mean that you are unable to execute on your vision or that you are afraid of competitors. While some startups will get great early press by telling everyone, stealth mode might be appropriate for some startups in the few few months of product testing.
Image provided by pond5 – the world's stock media marketplace.