This week the Illinois Technology Association announced the winners of its third annual ITA Fall Challenge. The competition brings together students from universities across Illinois to connect with big tech companies and showcase their skills.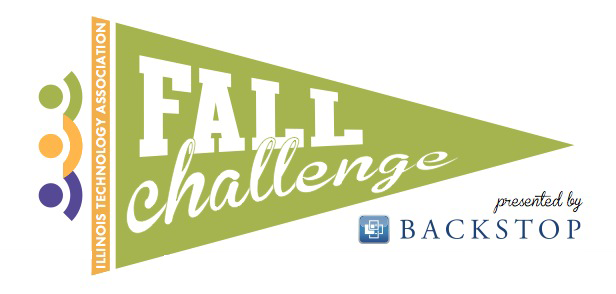 55 finalists gathered in Chicago over the weekend to participate in the last programming skills tournament, and this year's top three winners emerged from Chicago universities. First place winner and recipient of a $5,000 cash prize was University of Chicago undergrad Bill Waldrep.$2,500 and $1,000 prizes were awarded to IIT student Jesse Taylor and Garrett Padera from the University of Illinois in Chicago. A separate advanced degree honor went to University of Illinois Urbana-Champaign Ph.D. student Murph Finnicum.
Chicago-based company Backstop Solutions Group was the presenting sponsor the this year's event. Backstop provides software solutions to a global investment management industry.
"Growing the awareness of the local technology industry with the support of companies like our presenting sponsor, Backstop Solutions Group, will bring much needed technology talent to the local industry," said ITA president Fred Hoch. "Attracting and retaining top technology talent, fostered by world-class universities here in the Midwest, not only fuels the economic growth of the region but establishes Chicago as a tech hub on a national level, attracting new business and funding."
According to ITA, the annual challenge has connected more than 1,700 students with big names in the Illinois tech community, over the past three years and helped fill nearly 20 tech jobs. This year's finalists were given the chance to interview with Backstop Solutions, ADP, kCura, Nokia, and Redbox.
Governor Pat Quinn said the competition is one of the ways the state is helping to encourage students to begin their careers with Illinois tech companies. "The ITA Fall Challenge helps connect our brightest students with some of our most innovative companies and builds the talent pool for our future economic growth," said Quinn.
Visit the Illinois Tech Association website to check out a list of all of this year's competition finalists.