*This article contributed by Laxman Sankaran
Most startups have a website, but few take advantage of the benefits of a native app — even though smartphone users spend 88 percent of their time using apps rather than a web browser. And with more and more people going mobile, failing to have an app could be detrimental to your business.
An app greatly increases your brand visibility and allows your customers to interact with your business in ways they can't through a website alone. For example, SMB Creative Group designs beautiful websites for Catholic churches and schools. Now that the group has added native apps to its offerings, business is booming. The apps allow church members to be more engaged, as news and events are just a click away. Even sermons and special announcements can easily be sent from the priest to the congregation.
The Benefits of a Native App
A website allows customers to find you; an app helps you engage with them. That's why you should have both. Here are three benefits to adding a native app to your online presence:
Increase Accessibility
Creating a native app makes your business easily accessible on Google Play and through Apple's App Store. These two online marketplaces cover nearly every phone on the market. And at least half of all smartphone users will search to find the apps they want. So if your customers search for your business, make sure you have an app for them to find.
Boost Your SEO Value
Having your app placed and categorized in the Apple and Google marketplaces will increase your visibility with consumers and influencers. A well-built app like Evernote can garner media attention, which also improves SEO. You'll also need to promote your app on social media sites like Facebook and Twitter, widening your brand's web presence.
Engage Customers With Push Notifications
Research shows that 68 percent of people who download an app agree to receive push notifications. And just like that, you're able to open a two-way stream of communication with your customers. If you have a special sale or an important message to share, push notifications immediately get the information right in front of your customers.
A word of warning: Be careful not to overdo push notifications. If you do, customers will quickly turn them off or even uninstall your app.
How to Get Started
Once you've decided to build a native app, you can begin by hiring a mobile designer, using a DIY site, or simply converting your website into a native app with a service like AppNotch. Then, focus the content directly on customers, incorporate your social media presence, and push meaningful notifications to increase customer engagement.
The world is mobile, and you need to be where your customers are. If you aren't, someone else will be soon enough. Having a website is a way for customers to find you, but creating an app is the way to maintain your relationship with them. When used in tandem with a strong website and an engaging social media presence, a native app can become an indispensable tool.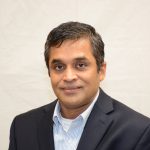 Laxman Sankaran is an inventor and entrepreneur with more than 18 years of experience in programming and software development for organizations, including the U.S. government and Fortune 100 companies. He's proficient in native app development and leads product teams in architecture, e-commerce, mobile, and SaaS. Laxman built AppNotch because he wants to empower all people with an idea or business to develop their own app.