What low or no-cost service do you use to make editing/creating quality video for your business easier?
The following answers are provided by the Young Entrepreneur Council (YEC), an invite-only nonprofit organization comprised of the world's most promising young entrepreneurs. In partnership with Citi, the YEC recently launched #StartupLab, a free virtual mentorship program that helps millions of entrepreneurs start and grow businesses via live video chats, an expert content library and email lessons.
1. Screenflow

Screenflow is a great screencasting tool for Macs that makes creating a screencast and then editing it a breeze, especially for someone who doesn't make professional videos for a living.
2. CNET

I recommend the VideoPad Video Editor for free from CNET. It lets you create and edit videos from a variety of different sources, and it also burns DVDs and Blu-rays for when you need a physical copy of a video.
– Andrew Schrage, Money Crashers Personal Finance
3. Splasheo

Splasheo is a new video template service that I just recently found. It offers a very cost effective 3 step process for creating video boosters (their words) to your online videos. Whether you're looking to implement custom intros, outros or lower thirds to your video, this service is definitely worth checking out.
4. Flip Camera

We still use the HD Flip Camera for our video content. The editing suite is incredibly basic, but it works well for us to show the day-to-day happenings with our company. We are big believers that the story is the most important part of any video content, which allows us to get away with simple editing.
– Aaron Schwartz, Modify Watches
5. Camtasia

I use Camtasia for most of my video editing. It's fairly simple to use and my editing team knows it inside and out.
6. Adobe Premiere in Adobe Creative Cloud

It's less than $20 a month, and you get full access to the one of the best video editing platforms in the world.
– Sean Ogle, Location 180, LLC
7. YouTube

If you're on a low budget and can't afford an editor or software to use, YouTube's editing suite has actually improved a lot. They make it really easy to edit your video and even have tutorials to help you improve the quality. Then of course you can do a one-click upload to YouTube.
– Natalie MacNeil, She Takes on the World
8. Animoto

This clever online tool lets you create professional-looking videos using your own photos, stills, video clips and music. It's super simple and fun to use.
– Lea Woodward, Startup Training School
9. Pinnacle

Pinnacle is a less expensive sibling of Final Cut (one of the software programs used by professional in the film industry). Use Pinnacle to edit footage, add music, and create a memorable video. But remember, no amount of editing can repair a poorly shot video.
– Lisa Nicole Bell, Inspired Life Media Group
10. PowToon

This is one of those discoveries that just keeps on giving…PowToon is a video-making platform that lets you focus on crafting a great message. They take care of the rest, as a drag and drop "presentation builder" with various backdrops and styles that you can mix and match. Need a video tour for your product? Need a marketing pitch? Super simple and cheap with this app.
11. iMovie

iMovie is a wonderfully sophisticated yet easy to use application that when coupled with a little creativity and quality footage, can produce powerful videos. iMovie easily interfaces with other applications in the iLife suite to make video production seamless.
– Benjamin Leis, Sweat EquiTees
12. Wistia

Even if you have amazing video content, awesome editing software and a great post-production team, you're still going to be missing out if you don't have the right platform to host your videos on. If you're looking for a relatively inexpensive, white-labeled video hosting platform, you have to check out Wistia. Not only do your videos look beautiful, but the analytics they provide our amazing!
13. Jing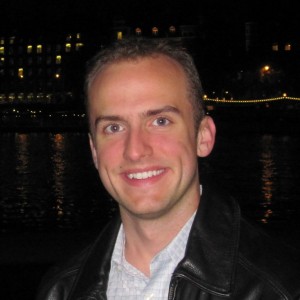 Jing is a free, easy way to get quality screen captures, which are a critical element of business videos and tutorials.