What's your best tip for getting more out of Slack?
The following answers are provided by members of Young Entrepreneur Council (YEC), an invite-only organization comprised of the world's most promising young entrepreneurs. In partnership with Citi, YEC recently launched StartupCollective, a free virtual mentorship program that helps millions of entrepreneurs start and grow businesses.
1. Create Focused Channels

Like any group chat, Slack can get really messy. The best way to get more out of Slack is to create focused channels for different groups of your company. For example: dev, marketing, support, etc. Another thing we do is create a stream channel that automatically integrates with our social media, support desk and project management system. This lets people get everything in one glance.  – Syed Balkhi, OptinMonster
2. Use Stars to Create Instant To-Do Lists

I know a lot of other entrepreneurs who don't have a second to spare when it comes to flowing through their productivity for the day, so I appreciate the feature in Slack that allows you to star items to create instant to-do lists. I usually can't remember the last five websites I've visited, let alone the next five tasks I planned on doing. This feature takes the thinking out of it.  – Rob Fulton, Exponential Black
3. Create Your Own Emojis

Our team is a huge fan of Slack. We also decided that the emojis they offer are simply not enough, so our team started creating company-specific emojis. The best of these include photos of team members pets, an animated Left Shark from the Super Bowl and whatever other random pop culture reference we feel like including in our daily chat.  – Kelsey Meyer, Influence & Co.
4. Integrate With Zapier

Zapier allows you to connect your web applications. For example, if someone fills out a lead form on my site, I can have it push to aSlack chatroom. Or if a new blog post comes up from a blog we all love, we can push it to Slack. If you have tasks due in project management tools you can push them to Slack as well.  – Eric Siu, Single Grain
5. Limit Gifs and Jokes to a Single Chat Room

At Pley, we love to work through challenges and share fun stuff, as a LEGO-rental company that is obsessed with toys should do. But the constant notifications and mix of work and play can get distracting. Limiting the jokes to one room can greatly enhance your Slack experience.  – Ranan Lachman, Pley
6. Enable Push Notifications

If you've already synchronized your Slack with Asana or Basecamp, you'll know when tasks have been completed without using other conventional platforms like email. By enabling and customizing your push notifications (if you had disabled them), you will be able to keep track of projects and instantly chat with your staff, instead of trying to chase up answers and waiting for them to respond.  – Cody McLain, SupportNinja
7. Use the Recent Mentions Tab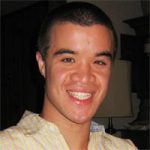 Click on the "Recent Mentions" tab located in the Flexpane menu to get a list of all the times your name has been mentioned or whether one of your highlighted words was used. It's a great way to identify important conversations you need to be a part of.  – Andrew Schrage, Money Crashers Personal Finance
8. Ditch Your Email

Once you adopt Slack, ban internal email. Just do it. Only use it for client or external communication. To make sure everyone on your team adopts the new communication channel, make every infraction punishable in some silly way.  – Benj Miller, Syrup
9. Integrate Your Other Apps

Slack allows you to seamlessly integrate a huge list of popular services, such as Dropbox, GitHub and MailChimp. By integrating many of your other tools into Slack you will save time, increase productivity and ensure everyone is on the same page. My favorite new integration is Notify, which sends you a Slack notification whenever your startup is mentioned online.  – Maxwell Finn, Loot!
10. Watch Slack's Explainer Video

Slack can be hard to explain to someone new. Luckily, the company did a phenomenal job explaining where Slack comes from by making a funny 2-minute video. Watching this clip gave me a better grasp of what Slack is (and isn't) designed for. Ask new users to watch it first so they have a better grasp on Slack. It'll help you and your team get more out of it.  – Brian David Crane, Caller Smart Inc.