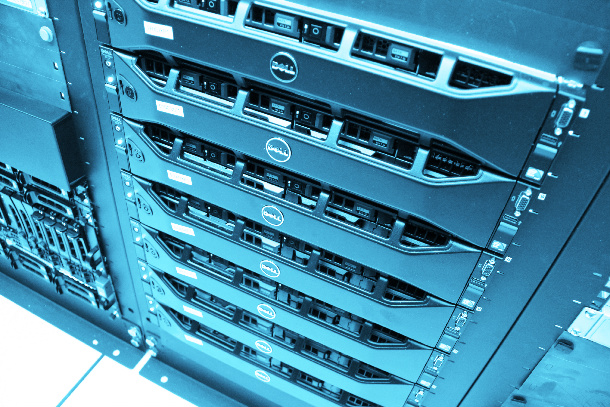 Choosing a Hosting Provider can be a daunting task. You've made the decision that you don't want to be in the "server" business and have embarked on the research process. Here are some questions that can help you qualify hosting providers you will be talking to. Like we say at Connectria Hosting, at the end of the day, you want to find someone that can be your business partner, not a vendor.
1. How long have they been in business?
Many managed hosting providers have popped up over the last several years as interest in cloud computing has exploded. Look for a provider that has been around for a while and has a proven track record of no major outages, has extensive experience managing environments similar to yours and has plenty of references.
2. Do they have 24/7/365 support?
One of the reasons for choosing a managed hosting provider is for you to be able to focus on your business, not your IT. 24/7 support will eliminate the need for overnight IT staff and greatly reduce the risk of a server being down unattended. 24/7 support also means that you will have a team dedicated to your system, whether it is OS upgrades, security checks, and etc. to ensure you environment is secure and always up-to-date.
3. Do they offer flexible contract terms?
A good hosting provider should be flexible, the same way you treat your own customers and partners. Look for companies that offer month-to-month, as well as 12/24/36 month plans. These different options will help estimate financial expenses and enable you to make sure it's the right fit prior to committing to a long term agreement. Look for a provider that can provide a consistent, fixed monthly price with no surprises and no extra, unanticipated costs.
4. What is their standard SLA?
We have all heard of the recent outages that brought sites such as Netflix or Reddit down. You don't want your site to be the next newsmaker. Choose a hosting provider with a competitive SLA (service level agreement) of at least 99.9% uptime, 100% Network uptime, and a timely hardware replacement guarantee, typically 4 hours or less. This is especially true if you have mission critical applications, meaning that your business activity fully depends on them.
5. Are they financially stable?
You may be just getting your business off the ground or have recently gone through a round of funding but the last thing you want is for your hosting provider to go out of business, effectively shutting down your operations. Choose a company that not only has been around for some time but has a proven track record of being financially sound. Look for things such as long-term growth and profitability.
6. What security measures do they have in place?
Security should be one of the main criteria for choosing a hosting provider. Look for a range of security services including managed firewall services, network intrusion prevention, server intrusion prevention, vulnerability scanning, advanced server hardening, server integrity monitoring, Distributed Denial of Service (DDoS) Protection, and Data Encryption, among others.
7. What hardware are they using?
Make sure the hosting provider is using reliable and widely used hardware. This can help reduce problems in the future by having parts readily available for speedy hardware replacement/upgrades as needed. Reputable brands include Dell, HP, and IBM among others.
8. Are they able to support all managed systems in-house?
There is something to be said about in-house expertise when it comes to hosting providers. For things like Citrix or HIPAA it is crucial that the hosting provider has engineers on-hand to build and support your environment in a timely manner. The alternative typically requires significant lead time resulting in delayed projects, long turnaround times and lots of frustration.
9. How scalable is your environment going to be?
Picture this. Your ecommerce start-up just got national news coverage and your site traffic has spiked 50 times its regular levels. Will your site (and hosting provider) be able to handle the volume or will your site go down to much of your dismay? The point here is that you want to make sure that your environment can be scaled with your business growth whether it is a quick spur or over a few years.
10. Do they support HPAA or PCI Compliance (if required by your business)
If you are in the healthcare or e-commerce industry ensuring you are compliant in accordance with federal regulations is extremely important. Although a hosting provider cannot ensure you are 100% compliant, it can still provide the support you need on the IT side of things to help you get there. Look for a couple of key features such as Data encryption for both data in transit and data at rest, managed firewall protection, VPN access and two-factor authentication support.