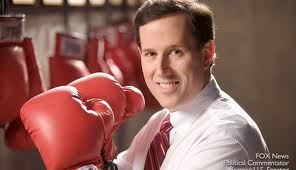 Every startup executive, founder or co-founder can learn something from the Iowa caucuses, where we just saw a Republican nominee, one hardly taken seriously, with little money, and few firm endorsements manage to come within 8 votes of the front runner.
I am talking about Rick Santorum, with 24.5% of the vote and Mitt Romney, with 24.6% of the vote. Here is how the Wall Street Journal's editorial page said Santorum did it:
"The former two-term Pennsylvania Senator played the tortoise by visiting all 99 counties and pressing social and moral issues. He has also been impressive in debates, especially on foreign policy." 
In the last couple months of 2011 I was brought on board as co-founder of an e-learning gaming startup called Raise A Tree, which has been recently written about  in techli.com. Political campaigns and a startup which is scaling share some common themes, here is a few lessons I take from politics:
1. Know your audience. 
In the case of startups, your clients or user-base. Politicians have polling companies, and in the case of the Obama campaign as recently reported in Bloomberg there are increasingly sophisticated ways to target voters, many of them  developed out of social networking and tech startups. So do your homework, interact with your potential clients and users, and figure out what they want, how to tailor your product, service, and message to their needs. Might seem simple but that is a key aspect of any strategy which could easily be not given sufficient attention, only to lead your startup to the Deadpool rather than a profitable exit a few years down the road.
2. Scale beyond a single city, territory – or even country. 
A Presidential nominee going into Des Moines, Iowa, is already thinking about North Carolina, New Hampshire and South Carolina, amongst other essential primary states. If your a startup executive which can scale fairly easy in other English language countries, such as the UK or Canada, go for it sooner rather than later. If it costs nothing, or very little to scale, if you have a product or platform which can offer, and appeal to similar users or clients early on, then you have nothing to lose, and much to gain, such as revenue, useful scaling experience, and the already impressive 'we are international, already,' badge to hang on your startup when you talk to investors.
3. Get everything lined up. 
Scaling is not easy, as Jeffrey Bussgang, General Partner of Flybridge Capital Partners has pointed out in his blog, which is why the co-founder of a startup has to look at the big picture as-well as the tiny details. Sweat the small stuff, figure everything out, and leave nothing to chance. Every startup is different; you will know your particular challenges, threats, opportunities, weaknesses, and you should know everything about your product, team, and market. Your actions, thoughts, words shape the reality of your startup. They are the essence of the air it – your business, a living entity – breathes. Therefore, like Henry Kissinger once said about President Lyndon B. Johnson and his attitude to foreign policy, these are the things you ought to be thinking about brushing your teeth. Put down the smartphone for a second and think about how you take the company from A to B, and then take action.
That's how Santorum so skilfully upset the Iowa caucuses (like Obama did in 2008), and these are the sort of things to do if you want to seriously challenge your competition and scale hard and fast.