As a first-time contributor to Tech.li, I would like to begin by briefly introducing the subject on which I will be pontificating. Everybody loves booze, and people put a great deal of care into the kinds of booze that they select for different occasions. Weddings demand the consumption of Champagne, grilling bratwurst calls for good German lagers, and who would attend a family reunion without a flask full of cheap Scotch? When it comes to playing video games however, people rarely seem concerned with exactly what they're drinking. The average American over the age of 18 plays video games for 287 hours each year and consumes 517 ounces of alcoholic beverages while doing it. I may not be one to cite valid statistics, but I know a travesty when I see one. In April of 2010, a most unfortunate pairing of video games and booze compelled me to start a blog entitled "The Art of Pairing Video Games and Booze." Since then, I have reviewed dozens of pairings. Some have been amazing, some have been worthless. The best of them, such as a perfect Manhattan with the original Super Mario Bros, have markedly elevated the amount of enjoyment I get out of playing the game. But enough rambling. Let's move along to my latest pairing.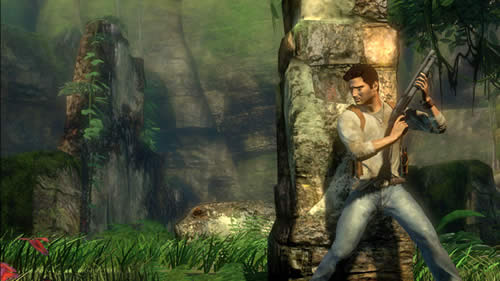 Naughty Dog's Uncharted 2 is a blend of Prince of Persia-style platforming and Call of Duty-style combat. It puts you in the shoes of adventurous antihero Nathan Drake as he traverses a diversity of beautifully-rendered locales. Drawing heavily on Indiana Jones, the game revolves around following a trail of clues that hopefully lead to the lost treasure of Marco Polo. Uncharted 2 is full of action sequences that require coordination and concentration. For games like this I tend to prefer lighter, more refreshing boozes that will not dull my reflexes too much. A friend suggested that I go with something on the rustic side, as to match the earthy, dusty aesthetic of the game. I took this to heart and picked up a beer that I had been wanting to try since its release a few weeks ago.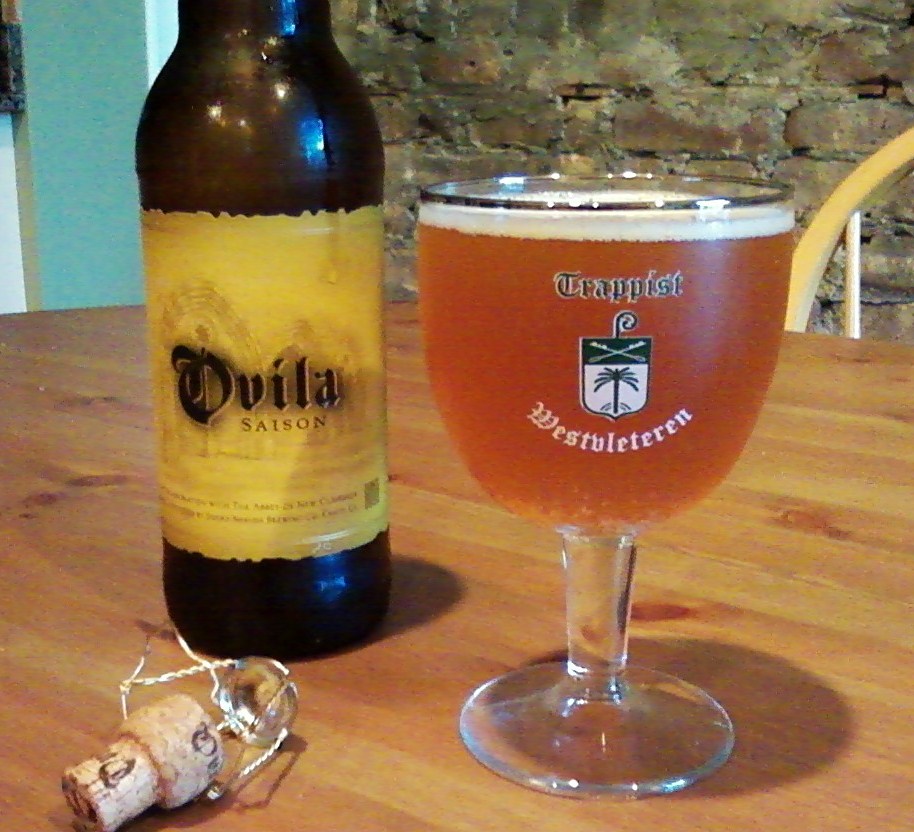 If any American craft beers have a story behind them that can match the epic quality of a quest to find Marco Polo's treasure, it is most certainly Sierra Nevada's Ovila series. To make a crazy story short, in 1931, newspaper magnate William Randolph Hearst bought the chapter house from a Cistercian Monastery in Spain. He had it dismantled and shipped, brick by brick, to California. He never got around to rebuilding it, and instead gave it to the city of San Francisco and wrote it off on his 1040. The deconstructed chapter house was kept in Golden Gate park until 1994, when it was given to the Northern Californian Trappist Abbey of New Clairvaux. In tribute to the important role that Trappist monks have played in the development of delicious beers, Sierra Nevada designed a series of 3 abbey-style (sort of) beers. Some of the proceeds from these beers will go to help with the reconstruction of the aforementioned chapter house. The first of the beers, an Abbey Dubbel, was released a few months ago. More recently, Sierra Nevada released the second beer, a saison.
Not strictly an abbey style, saisons were historically brewed by farmers as a means of refreshment for workers toiling in their fields. The Ovila Saison stays true to the traditional style. Amber in color with a white head, it has a nose of apricot, banana, and clove. Fruit and spice flavors give way to a pleasant, dry maltiness and a slightly hoppy, peppery finish. It is not as dry as some of my favorite Belgian saisons, but it is well-balanced and refreshing.
Though not a farmhand, Nathan Drake frequently looks like he can use some refreshment. Between constantly getting shot at, leaping from rooftop to rooftop, and smashing face-first into brick walls, Uncharted 2's protagonist plays the part of a wise-cracking punching bag. While helping him parkour and rocket-launch his way out of various pickles, I thoroughly enjoyed sipping on my saison. Sometimes pairings work nicely because the elements involved are thematically related. Sometimes they just taste good together. For this pairing, both the former and the latter were true, and I highly recommend trying it yourself.