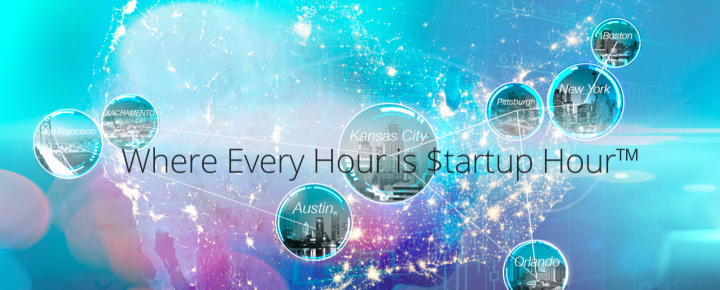 The Startup Hour, a new reality TV show is in Kansas City today and tomorrow looking for startups seeking funding for their businesses.
Launching on television in six markets May 2015, (and streaming worldwide) 'The Startup Hour' is a new take on funding and reality TV.
Instead of pitching just to investors, entrepreneurs on the show will be pitching to America, and the viewing public will have an opportunity to invest in the companies they see on the show.
Take a look at the pitch video, with more after the break:
The show will be using technology during the broadcast, allowing viewers to vote via text for the startups that are pitching and the show also assists with the documentation and paperwork involved for investing in the companies shown.
During the show, registered viewers and accredited investors will have access to documents that won't be seen on the show- so while on the show entrepreneurs are pitching, potential investors at home watching the pitch can review excel spreadsheets and pitch decks that the entrepreneurs share.
Experienced entrepreneur and The Startup Hour's Executive Producer, Jonathan Block says the show is going to make funding accessible to a broader segment of entrepreneurs around the country.  "A lot of millenials are saddled with student loan debt, making it hard to take the leap to becoming an entrepreneur.  According to a report by the Kauffman foundation, 40,000 fewer startups were launched by young adults in 2013 than were launched in 1996.  We think we can flip the script and help change that figure"
How to Apply
Entrepreneurs interested should go to TheStartupHour.com and click on the link for entrepreneurs. If you're interested in going to Kansas City tomorrow to audition your startup, when you register on the site make sure to say you're interested in showing up live tomorrow.
Executive Producer Jonathan Block encourages St. Louis companies to make the trip to KC tomorrow. "We were totally saturated in Austin the past couple days and we're excited to see what Missouri has to offer"