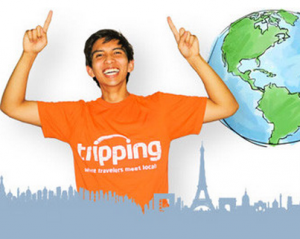 There is so much more to traveling than sight-seeing.
Startup Tripping is connecting travelers with locals to share cultural experiences. From coffee to homestays, Tripping is focused on connecting travelers on a deeper level  in over 140 countries by bringing people together based on mutual interests or shared networks.
Perhaps you're into scuba diving? Tripping can help you connect with local scuba divers, other traveling divers and local scuba businesses across  different locations. For example, the PADI (Professional Association of Diving Instructors) of about 18 million in membership, has its own network  within Tripping to to help travelers connect with PADI members all over the world.
"While I lived in London, I hosted tons of travelers," said co-founder Jen O'Neal. Having such a positive experience, she realized that "hosting was a brilliant way to connect travelers with local people, but there needed to be a safe and easy way to do it." So founders Jen O'Neal and Nate Weisiger,  both former early employees of Stubhub.com (which was eventually acquired by eBay for  $310 million in 2007), created Tripping to enhance international connections.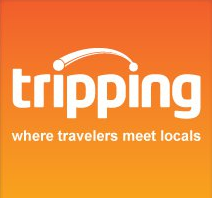 Bootstrapping, O'Neal and Weisiger launched the site Beta in 2010. And just earlier this month, Tripping received $1M in seed-level funding. Quest Venture Partners is the leading investor with $450k.
Going forward, O'Neal said "we're already growing fast, but we want to accelerate." They want to help build more  networks on their site and additional features to support them.
Tripping plans to generate revenue from white-label partnerships. Organizations such as study abroad programs, volunteer groups, universities and various interest groups have already set up networks on the site. These networks gives businesses a useful platform to place targeted ads.
The site offers a wide range of mechanisms to ensure safety, such as references, anonymous ratings, video validation and an emergency hotline for all of its members.
There is an interesting trend about Tripping that makes it so popular. "Have no time to travel? Hosting travelers is just as equally rewarding," said O'Neal. Many times a lot of times people sign up for Tripping and only want to travel, but don't want to host. However, after they try it, many people convert to hosting. Hosting is an easy way to make friends all over the world right from your hometown.
From hosting to traveling, people are increasingly tripping all over the world. Yes, even the verb "tripping" is becoming part of our vernacular.