GPS technology has enhanced the lives of many through numerous ways. Helping truck drivers coordinate their routes, tracking down missing pets or even helping to arrive at an event without getting lost. Now, one Indiana based company see potential in this technology, as a novel feature for women's handbags.
Aubry Lane designs and produces handbags that fuses GPS tracking technology and cellular "S.O.S." devices to alert contacts if the user encounters danger or when the bag is lost.
The company was founded by its CEO, Jordan Hetlund. Hetlund, who has a strong background in technology and law enforcement, understood the threat of individuals being unable to call for help if their phone was stolen or lost.
Consequently, this inspired him to incorporate GPS technology into handbags, allowing users to call for help when needed. Hetlund has experience in GPS related companies as he is also the CEO and founder of Furtrieve, a pet tracking company.
The stylish bags come in a variety of designs and contain a GPS tracking device which also has a microphone and speaker. Women's handbags have a retail value of approximately 10.51 billion U.S. dollars. Moreover, The United States is, by far, the most valuable personal luxury goods market in the world, controlling about 30 percent of the global market share.
When combined with GPS technology, Hetlund believes there is a greater chance of tapping into an even bigger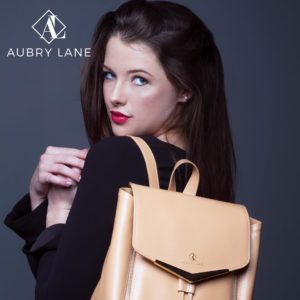 market, and currently has plans to expand into Mexico next, followed shortly by Brazil. Additionally, the company has released a series of kids bags along with their traditional collection targeted at women between the ages 16-89.
"Aubry Lane is a first of its kind safety technology and fashion company.  We were founded to help provide a new market to provide safety to women and children using a fashionable container," states their website.
In other parts of the Midwest, GPS technology is being used in a variety of innovative ways. For example, earlier this year, Cleveland-based surgical navigation startup Centerline Biomedical Inc. announced its plans to enter the market this year with its GPS-like system that provides 3-D guidance during endovascular surgery.
Last year Centerline enjoyed great success with the news that it closed a Series A funding round in December, a great achievement following several pre-clinical trials.
We are seeing more companies use technology through novel methods to produce products and service with a positive impact on the local community. Who knows, one of these bags might even save someone's life one day.