This is going to be a short one, because I'm sure both of us would rather be spending time with our  families than reading tech blogs. I want to talk about some of the technology that I'm thankful for, some of the gadgets and services that have improved my life and allowed me to connect with my loved ones.
Every year my family goes to visit my Uncle in Detroit. It's been a tradition for about 8 or 9 years, and it is usually a memorable trip. This year, however, my brother is studying abroad in Hong Kong. More specifically, he is skipping classes to travel around the city and go to places like Vietnam, Korea, Thailand, and the Philippines. He obviously can't be in Detroit with us, because he is in a place like this: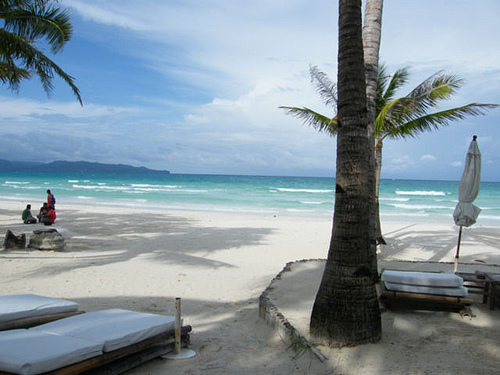 So, our family gets the next best thing – a Skype chat with him. He's going to iMessage me from his iPad in Boracay and I'll gather everyone around to chat with him via Skype. It's not the same as having him in person, but just a few years ago something like this would not be possible.
We all get caught up in the tech race, but it's good to reflect on all the experiences that technology can enable and how it really can make our lives richer.
I'm thankful for Skype and Apple for connecting my family this holiday season.
Image: reinkim, ReneS