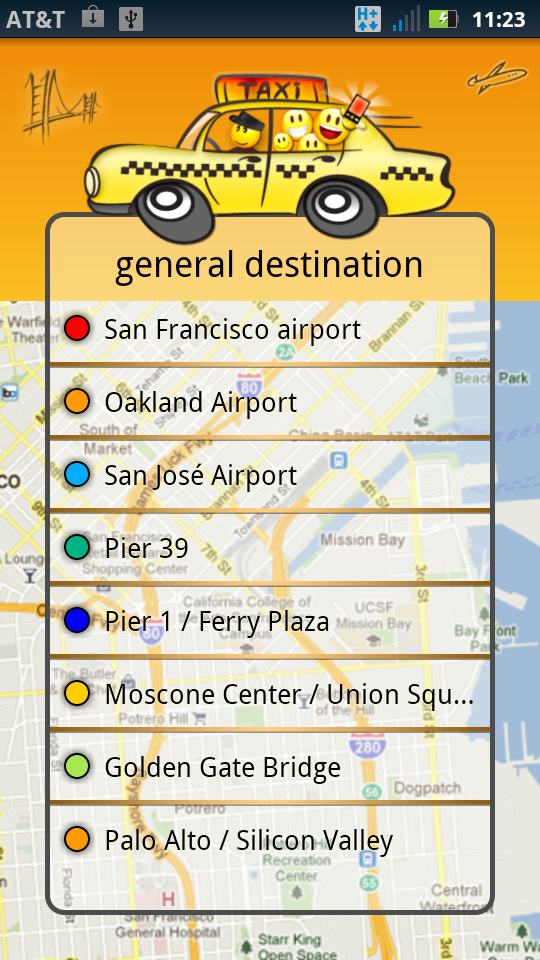 The team behind the ride-sharing app Taxi Share Chicago has announced the soft launch of its new app Taxi Share San Francisco.
The Android App launched in Chicago and recently partnered with Finch's Beer Co. — a local Chicago brewery — as part of a bigger plan to promote drinking responsibly. Dan Fedor and co-creator Uki Lucas have been working hard to expand into new cities.
"We have known for a long time that the people-to-cab ratio in San Francisco is horrible," explains Fedor. "It was a very strategic decision to launch there next — not to mention it's a tech epicenter!"
To use Taxi Share San Francisco just choose your destination and look for others nearby on the map heading to the same place. Each traveler is represented by a color-coded dot corresponding with his or her destination. Tapping the dot will cause a chat window to appear where you can make a quick introduction and confirm that you'd like to share a ride. The first person to hail a cab picks up the other person.
Currently both versions of the app support Android 2.2 or higher. Fedor plans to support iOS in the near future.
To download Taxi Share San Francisco visit the Android Market.