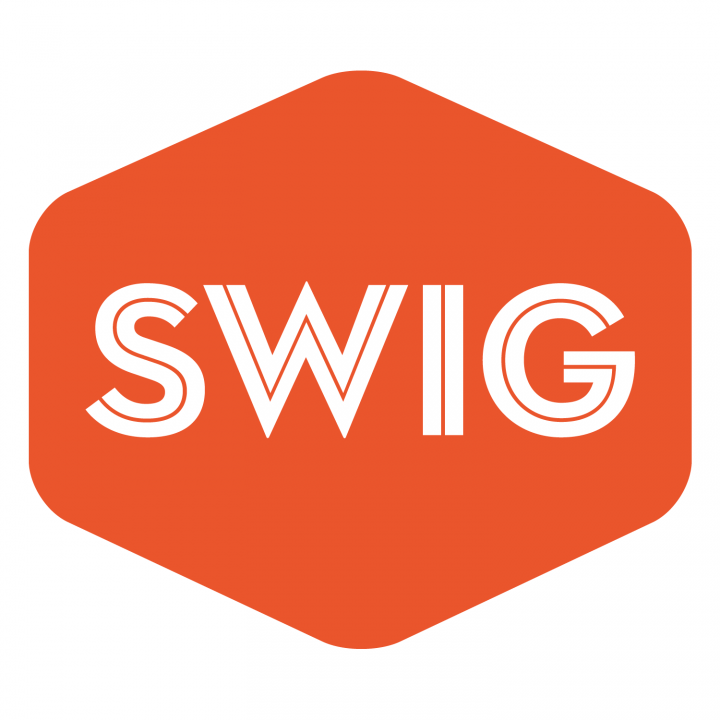 Looking for that perfectly aged, complex flavor combination of bold, dry and oaky? How about the perfect glass of medium-bodied red featuring floral notes well-balanced with a velvety structure for a smooth palate? Maybe you want something with premium cascade hops for a fragrant bouquet and spicy flavor?
If you know what I'm talking about in that first paragraph, this app is for you. And, if you don't know that I'm describing whiskey, red wine and an American Pale Ale, this app is for you. Swig is a community for drinkers. All drinkers. Whether you have a sophisticated palate or simply like to drink Bud Light with your buds.
It all started as an idea founder Harry Raymond had while dining at Frank's Restaurant in the East Village of NYC. He fell in love with a drink each time, but when he returned he couldn't remember what it was he had ordered. Hence, he and some drinking buddies got together to create an app to help them remember drinks they liked. Of course, Swig allows you to do much more than that, too.
Now, it's not exactly a new app, before you could have downloaded the ios version called Shindig. But today, they're rebranding to Swig and launching both ios and Android versions.
So, why the rebrand? After their successful Kickstarter earlier this year, where they raised $21,957 of their $18,000 goal, they noticed a very interesting trend. They were gaining incredible popularity internationally, specifically in Germany. According to Raymond, it all stemmed from a blog post. After further investigation, they discovered that Shindig was hard for Germans to pronounce and it didn't translate well. Since it was still early, they decided to rebrand to Swig when they launched their Android version.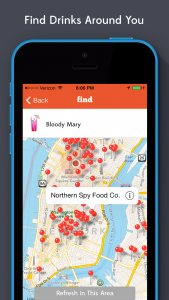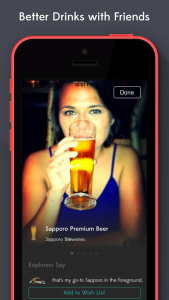 As far as what the app can do, it boasts these features:
– Swig is a free photo-sharing application for drinkers.
– Snap a photo of drinks you love. Remember the name for later and share it with friends.
– Learn more about what you're drinking with videos and information on 100,000+ drinks.
– Find where a specific drink is served around you.
– Compete with friends to see who drink explores more.
– Thirsty for something new? Get inspired by our global community of bartenders, brewmasters and drink explorers.
– "Nearby" shows you the best drinks around you. Just click nearby to see what the community recommends.
– Keep a wish list of drinks and places you want to try.
– Crazy fast search. Like Google for drinkers.
– Search for a specific bar or restaurant to see what drinks are awesome.
– New video partners provide in-app cocktail recipes and beer reviews for thousands of drinks.
Essentially, it's kind of like a mix of Instagram, Swarm and Yelp, specifically for alcohol. Or, you might just call it fun. Raymond explained that drinking is supposed to be fun, and his app is one way to help you do that. He also shared that while they have a wide range of users, they're especially popular with 25-35 year olds and are surprisingly about 50/50 on the male to female ratios.
The app is big in populated areas as you would expect like New York, San Francisco, Chicago, London, and of course, Berlin, but the app is also getting a lot of use in rural areas. Raymond also mentioned that Bud Light is a pretty popular drink on the app, too.
So whether you're grabbing a bud with friends or something a bit more adventurous, you can keep a record of your exploration and find new drinks to try, maybe even a few new friends. Just whatever you do, remember to be responsible.
You can download the ios version here or the Android version here. Happy exploring!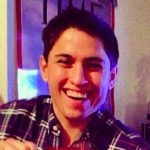 Bonus Drink Recommendation – Raymond (pictured left) recommended startup entrepreneurs find a good bloody mary as their drink of choice. In fact, that's his favorite way to start a Sunday. And, there are some pretty crazy bloody mary combinations. Raymond said one user posted a photo of a bloody mary with an entire burger as the garnish.